"Singled Out" — The NCIS team (Pauley Perrette) is called to investigate a bloody, abandoned car registered to a missing Navy lieutenant, on NCIS, scheduled to be rebroadcast on Tuesday, August 14 on the CBS Television Network. Photo: Monty Brinton/CBS 2006 CBS Broadcasting Inc. All Rights Reserved.
1. She turns her work area into a super loud concert.
Abby (Pauley Perrette) doesn't just whistle while she works—she rocks out. To get into the zone, this forensic scientist blares EDM and and head bobs her way into a productive trance.​
Because she's so special, Abby gets away with things that Gibbs (Mark Harmon) wouldn't put up with from anyone else on the NCIS team. Check out some more ways that it's good to be Abby Sciuto.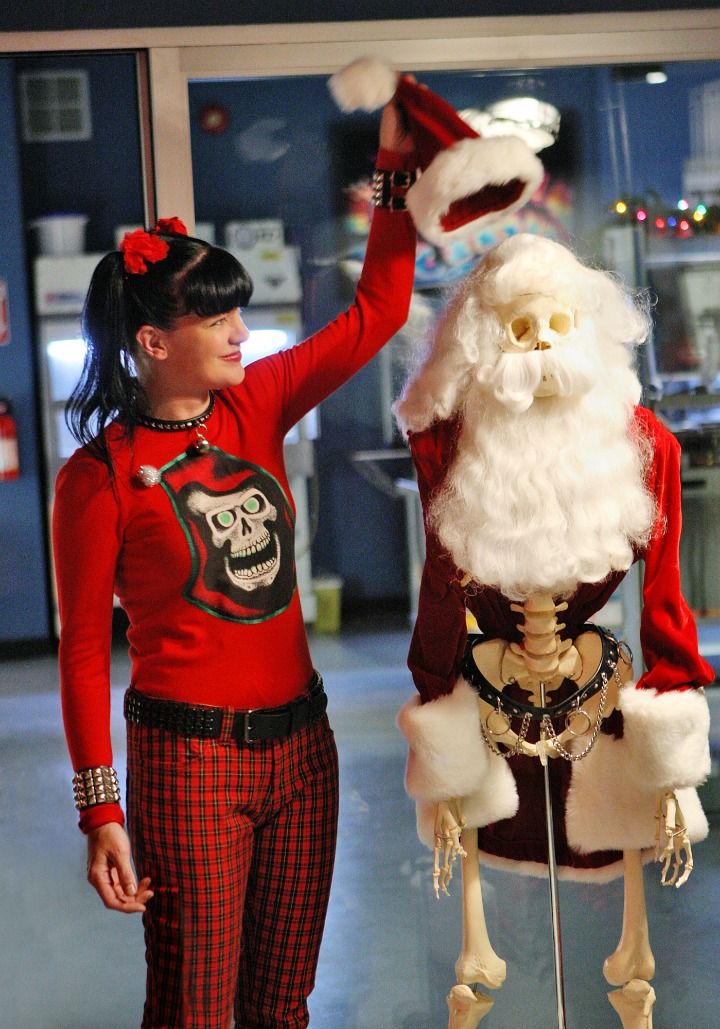 2. She gets to deck the halls during the holidays.
While the other employees get to set out a few personal items on their desks, Abby fully decorates her lab for the holidays. From spooky Halloween decorations to punky Santa Claus skeletons, Abby doesn't hold back when it comes to spreading festive cheer.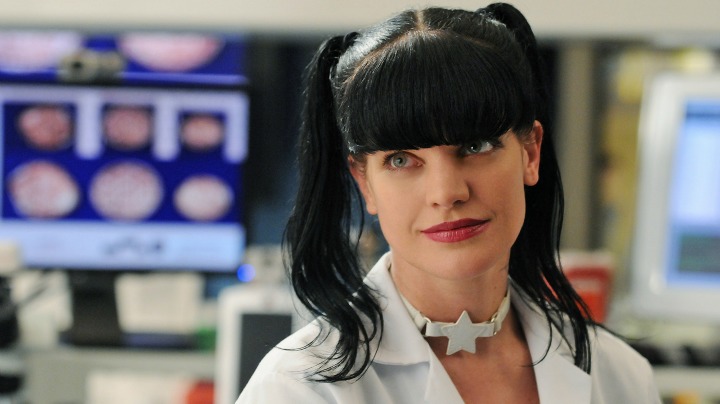 3. She's the only person who works alone.
After a particularly nasty partner experience—you may remember Charles "Chip" Sterling who briefly worked alongside Abby until he was fired for trying to frame DiNozzo for murder—Abby was granted permission to operate solo. Of course, no one's ever truly alone on the NCIS team, and she finds herself surrounded by her work family daily.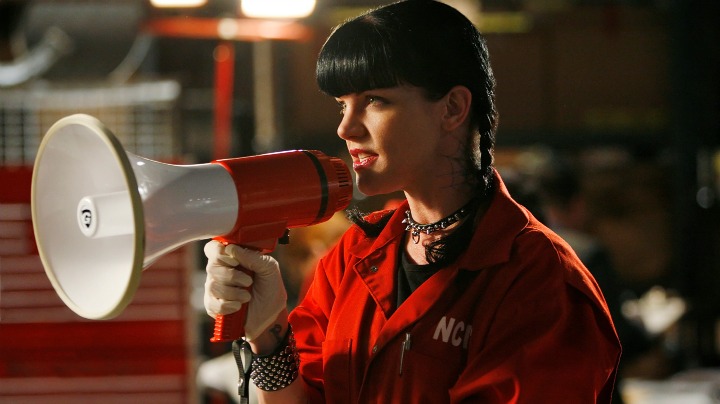 4. She shares details about her personal life with Gibbs.
Sure, everyone on the team knows Gibbs on more than just a boss-employee level, but Abby really doesn't hold back when it comes to gabbing. She's been known for telling Gibbs about her very private encounters, to which he only replies, "TMI."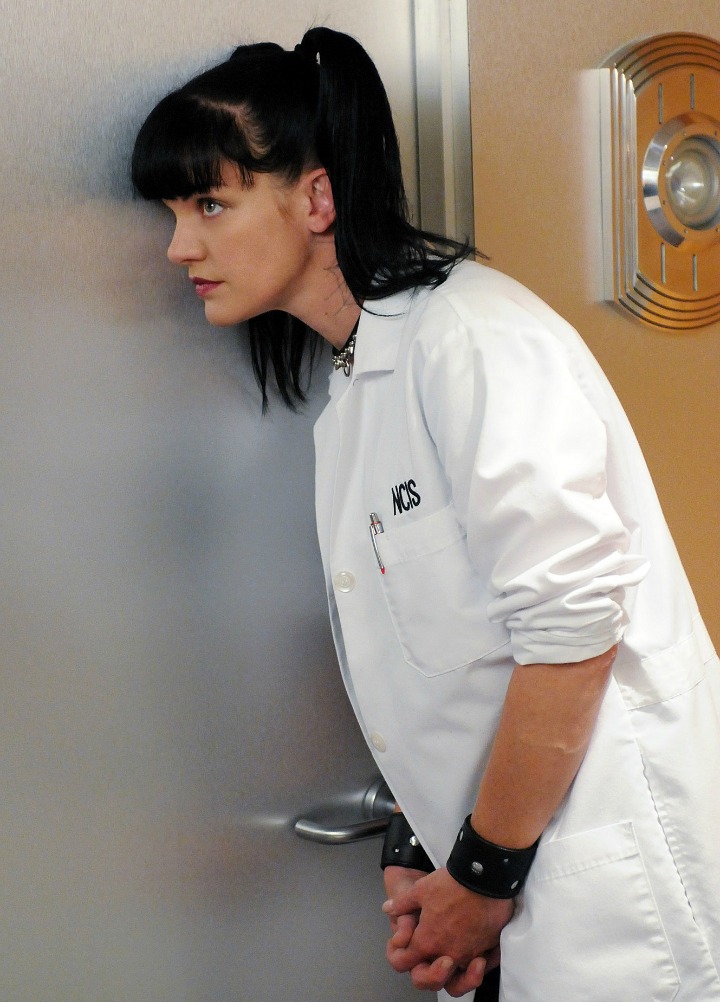 5. She's the only one who knows nearly everything about everyone.
Since Abby's lab is so secluded, she often finds that her work station becomes a place for her co-workers to come unload their personal stresses. Forensic scientist or part-time therapist? Abby does it all.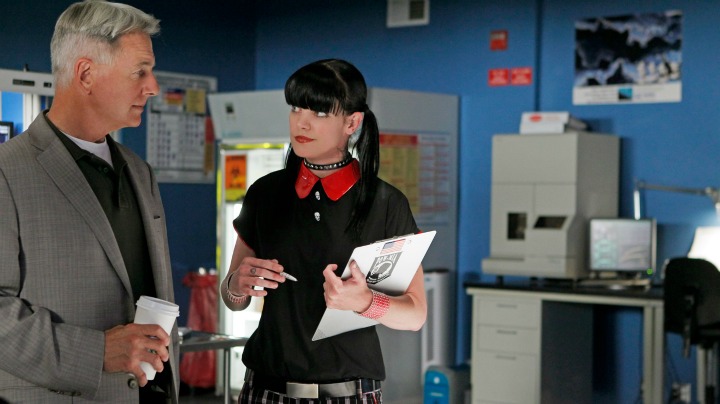 6. She's the only one who gets to tease Gibbs.
When Gibbs told Abby not to call him "sir," she didn't skip a beat before calling him "ma'am." Can you imagine if McGee tried to pull the same stunt? No way!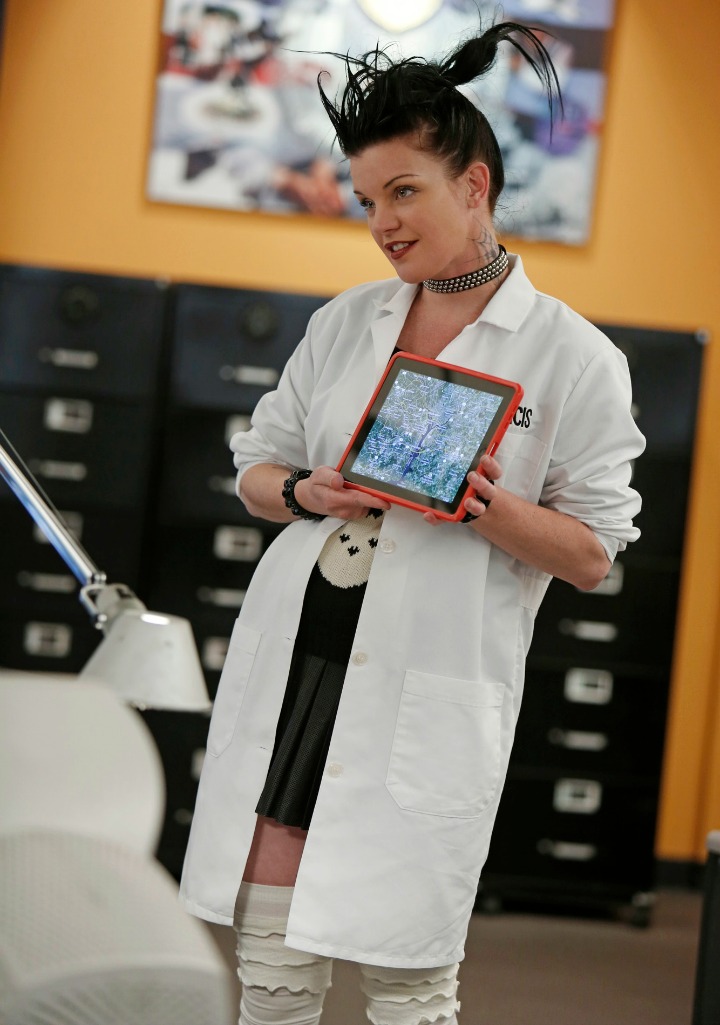 7. She gets to show off unconventional styles.
While everyone else sports more conservative outfits to the office, Abby has never been one to just follow the crowd. This trendsetter doesn't leave her personal style at the door. Instead, she proudly rocks her dark clothes, studded necklaces, and chunky boots under her lab coat—and looks fabulous doing it.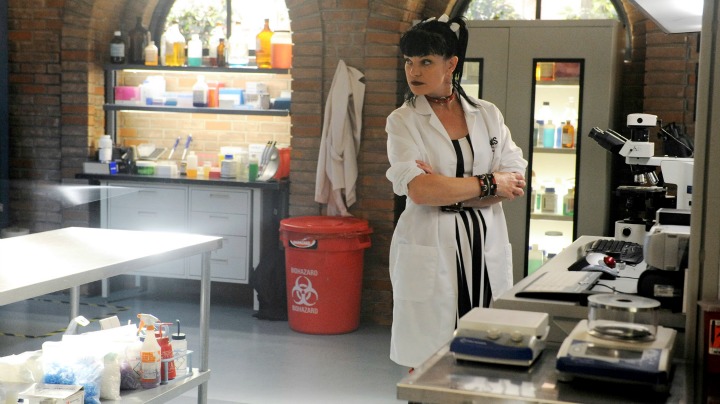 8. She's the only person who can give Gibbs the silent treatment.
Remember when Abby thought Gibbs forgot her birthday and ignored him throughout the whole day? Yeah, well, we're 99.9% certain that no one else could ever get away with shunning Gibbs and live to tell the tale.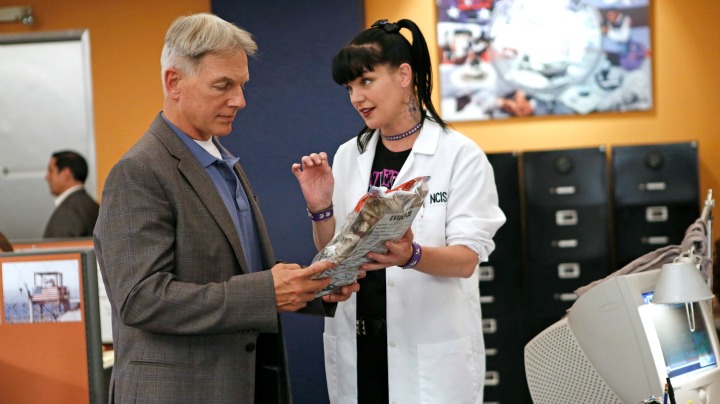 9. She has visible tattoos.
Not only does Abby have a plethora of ink, she also proudly displays it. We'd love to see Bishop try to get away with rocking a spiderweb neck tattoo at work!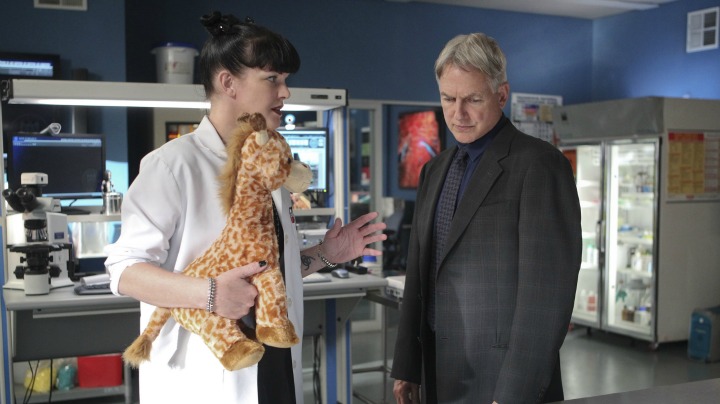 10. She gets to keep toys on her desk.
Everyone has a way of dealing with stress in the workplace. Some people choose stress balls, others use breathing techniques. Abby? Well, Abby hugs her collection of stuffed animals—even when they're a little gassy (ahem, Bert).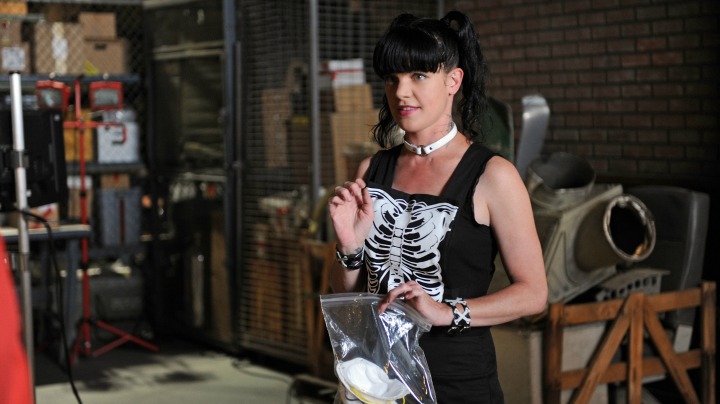 11. She can communicate with Gibbs without speaking verbally.
Both Abby and Gibbs are fluent in American Sign Language, and much to DiNozzo's annoyance, they use it to communicate. One of our favorite sign moments? When Gibbs said he loved Abby after a particularly stressful day.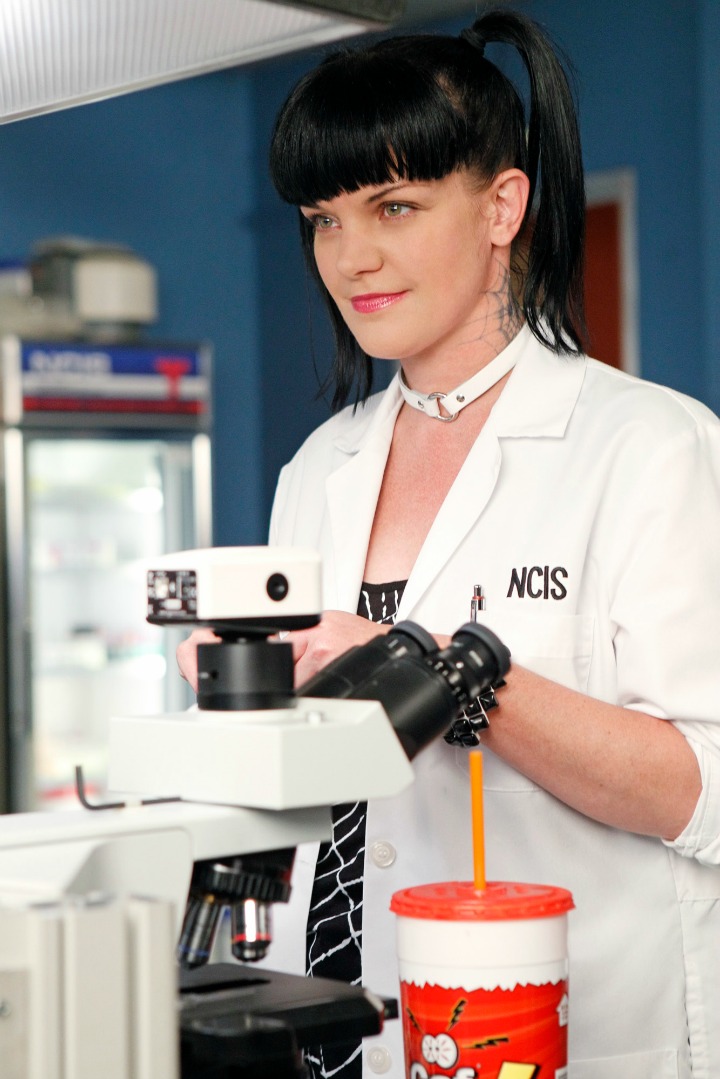 12. She has an even bigger caffeine addiction than Gibbs.
It's rare to see Gibbs in the office without his coffee cup in hand, but it's even rarer to see Abby without a huge cup of Caf-Pow. Gibbs doesn't mind that Abby is caffeinated, he even delivers her favorite drink to her regularly!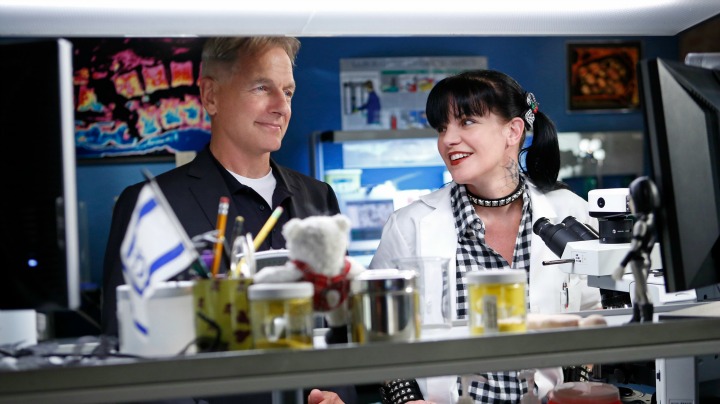 13. She's the only one who can be affectionate with Gibbs.
The two have a father-daughter relationship, and they're not afraid to express their admiration for one another. It's not uncommon for Abby to run and jump into Gibbs' arms or for Gibbs to plant a kiss on Abby's forehead.