David McCallum's scathing criticism of NCIS after dropping Ducky role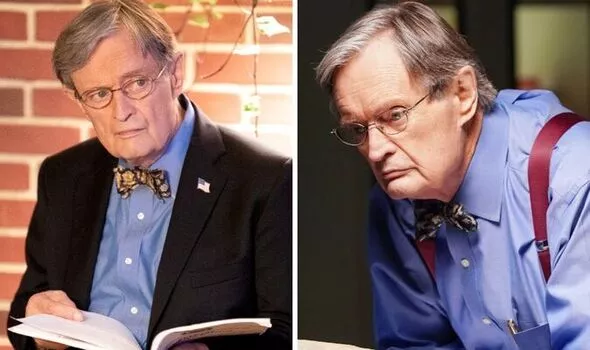 NCIS's David McCallum just issued a blow to fans and the production of the series against the current plot of the CBS crime drama. This came as part of the actor's departure after leaving his role as Ducky.
NCIS premiered its 20th season on CBS in 2022, after firing famous actor Mark Harmon after nearly two decades on the drama. With the departure of the interpreter, the changes in the criminal series have become more apparent, and even one of his oldest actors said that he felt strange when he arrived on set.
NCIS is a show about a group of officers from the Naval Criminal Investigative Service, who try to combine their work with their personal lives, while solving the most shocking crimes. Leroy Jethro Gibbs, the character played by Mark Harmon, led this team until his departure in 2021.
Now, NCIS is commanded by Alden Parker, Gary Cole's character, who is accompanied by a group of recently recruited officers. The only exception is Timothy McGee (Sean Murray), who accompanied Mark Harmon's character, Leroy Gibbs, for the most part Of the cases that the program showed until his farewell, it was very exciting.
Timothy McGee was recently joined with another original NCIS character, Ducky Mallard, played by actor David McCallum. However, after his appearance in this installment, the actor has issued some harsh statements about the present of the series that have not gone down well with the fans and the creators of the show.
According to David McCallum, who plays the lovable Ducky on NCIS, the way the show has changed over the years, especially in terms of the cast, has made it less and less meaningful to anyone. He has some harsh statements that have been criticized by the creators of the program and supported by some fans. In November 2022, David McCallum spoke to the Radio Times about his involvement in the crime drama and further developed this idea.
As he explained in that interview, over the years, the cast of NCIS has changed significantly as most of his co-stars have left to pursue other opportunities. He noted that this has made the show feel unfamiliar to him, "When I go there, it's like being on a different show [laughs], and it doesn't make much sense anymore," McCallum said.. However, he assured us that he still enjoys working on the series and collaborating with those who are still involved.