Ginny and Georgia fans have major complaint over troubling moment in season 2
Did you notice this about Ginny and Georgia?
Ginny and Georgia season two has finally been released after years of waiting, and it did not disappoint. However, one of Georgia's more questionable moments has been picked up by fans, who took to social media to discuss it. 
What do you think about this morally ambiguous choice from our favourite murderous mom? Find out here…
WATCH: Are you caught up with Ginny and Georgia?
"I guess Zion or his family can help, but this is ridiculous she would stoop so low to do something like that and not even pay the credit cards off, yet she can pay 10k to her [expletive] two-faced sister. Georgia has some good points but this is ridiculous to me!" 
"If it means the difference now of having a safe place to sleep versus college tuition that at that moment feels like a far-off problem. When you live in poverty immediate needs trump everything else."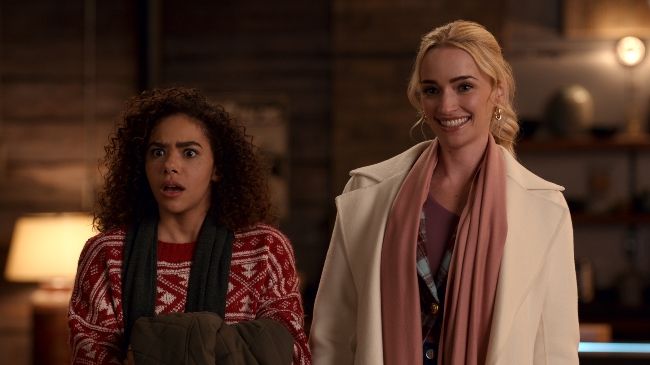 Did you notice this?
A third person defended Georgia, writing: "Yeah it is messed up, but Georgia was broke. It's not like she spent the money on herself.
She obviously desperately needed money because she stole it from her employer/fiance when she did not want to. She had to focus on her kids' needs in that moment. 
What are you supposed to do when you're fleeing an abusive situation and have no money to take care of your kids? She was desperate but she has good intentions." What do you think? 
source Hello! Magazine