Luke Grimes reveals the reason he hasn't watched 'Yellowstone'
Luke Grimes might be the heart and soul of Yellowstone, but he recently explained the fascinating reason that he's yet to sit down and watch Paramount's number-one series.
Ahead of season 5 premiere and alongside his debut as the face of a new Stetson campaign, Grimes is opening up about playing the cowboy we all know and love.
Kayce is a multifaceted character and a fan favorite, and his dedication to the role doesn't leave room for him to watch the series just yet.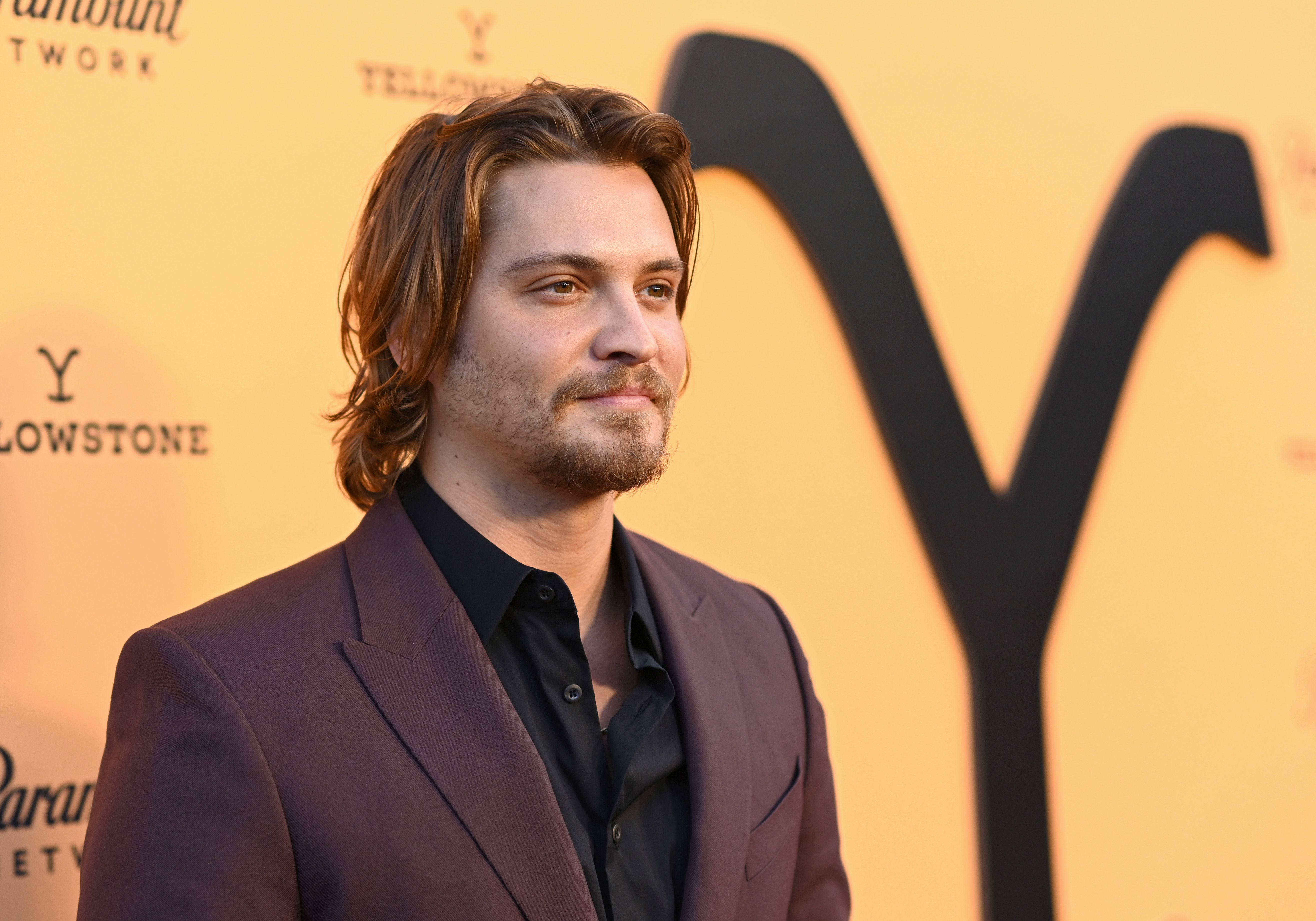 Speaking with Cowboys and Indians, Grimes explained the reason he hasn't watched Yellowstone yet.
"You said something interesting there about Kayce being the most morally centered. And I think from the outside looking in that's what you see, but I think for Kayce, he doesn't feel that way at all. I think he thinks he's a terrible person. And when you look at him from the outside, and you know that he's not, and you can see his big bleeding heart, you really do feel for the guy. That's a reason why I don't watch the show. I will one day, but I don't want to see what the audience sees because I think that would make it harder to play him. There's a big dichotomy between the way he feels about himself and the choices he makes."

And I think that's what's most interesting about Kayce.
Grimes plays the part of Kayce as eloquently and passionately as he does, because he's yet to see how he comes across to fans.
Of course, he's heard how much Kayce was loved and admired for his role in the Dutton family,
But he's playing him from the mind and soul of the character — through a particular lens.
He continued by talking about what he thinks might change if he were to sit down and watch the series right now. Grimes' way of thinking makes a lot of sense, and we think everyone on the cast would agree.
Fans love this series and can find the silver lining in almost any character. He doesn't want to be influenced by the bigger picture as he brings his version of this character to life.
Kayce is a fan favorite, so he's been doing it all right.
"I think if I just sit and watch with everyone else, I might be drawing conclusions about this guy or I might be getting in my head about things because we're all insecure human beings. Maybe that would affect my choices in some way. I'm actually very excited to watch the whole thing one day because I want to see what everybody else is doing. There are so many worlds within the show. And there's a lot of performances I haven't gotten to see yet. I've seen a few episodes. I saw the premiere, obviously. So I saw the very first one and then little things here and there, and I've watched maybe two episodes with my wife, because she made me. But for the most part, I just want to sort of keep the actual tone of the show a mystery. I just want to feel it from the inside out."
What's more, when folks reacted to the actor's photo, many loudly voiced how he should interact on the platform.
"BUT WE WANT ALL THE SELFIES," one person wrote in the comments section. "Selfies are great — include some with your beautiful wife!!" another added, referencing Luke's wife Bianca Rodriguez. "Love seeing your face on here more ✨❤️," a different fan said.
What's more, some didn't hestitate to start sharing messages with him ranging from his official Instagram debut to the show. "Welcome to the party 🔥," a follower commented. "Can't wait to see more Yellowstone and what music you're bringing us ❤️‍🔥," someone else chimed in. "Our king ❤️❤️❤️❤️," another quipped.
While Luke is getting lots of attention for his current TV work, he's also dabbled into other projects.
Back in September shared that he will perform a set of original country songs at Stagecoach on April 30th. Just a few weeks later, he revealed to the New York Post that he'd signed a record deal as well.
"I was writing some stuff, singing it into my iPhone, and sent it to a few friends," he told the outlet. "One thing led to another, and I get a phone call from this great music manager, and he says, 'Do you really want to try this?' And I said, 'Well, why wouldn't I?', not really thinking much of it.
Now here I am signed with Universal Nashville, I've got a record deal, and I have a show booked!"
Needless to say, we're about to get a lot more from Luke real soon.