Mia Thornton Quits 'RHOP' After Wendy Osefo Scuffle 'I Have To Move On'
Mia Thornton has decided to quit The Real Housewives of Potomac after her onscreen fight with Wendy Osefo in Miami, amid harsh backlash.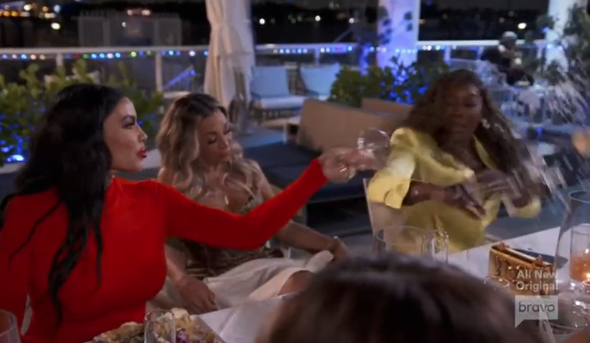 The Real Housewives of Potomac star, 37, took to Instagram Stories on Wednesday to make the announcement. She posted a biblical quote that read:
"I had to make you uncomfortable, otherwise you would have never moved." Mia then added her own text over the meme that stated, "When you had to fight your whole life to make it out, you no longer remain in places that bring out what y0u worked so hard to overcome." She added, "For the sake of my children, my family, friends, staff and business partners. I have to move on."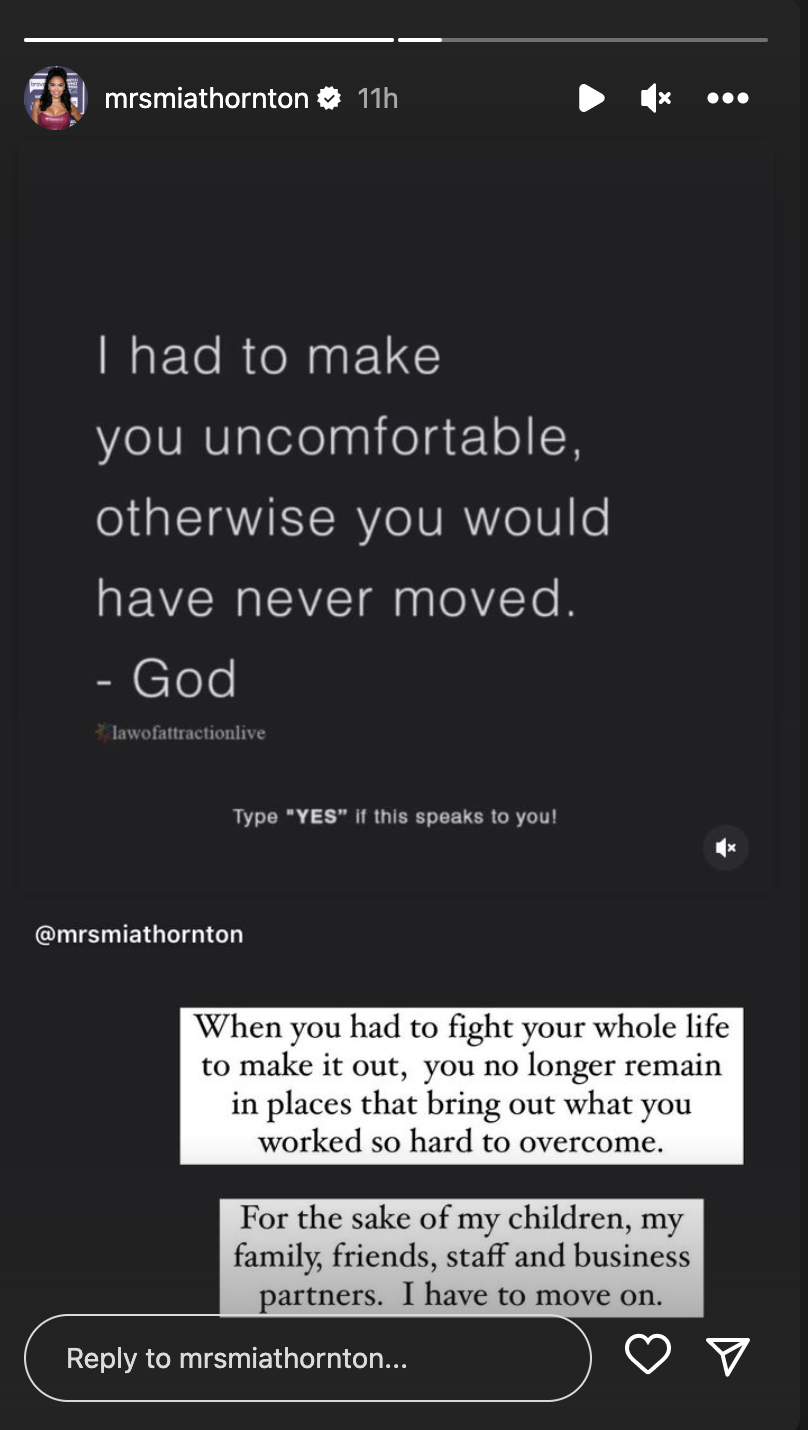 The drama ensued during the explosive November 20 episode of The Real Housewives of Potomac — co-stars Wendy Osefo and Mia Thornton got into a physical altercation, and the public reaction has been extremely brutal.
After the episode aired, Mia Thornton was forced to deactivate her Twitter account after she was trolled and harassed mercilessly.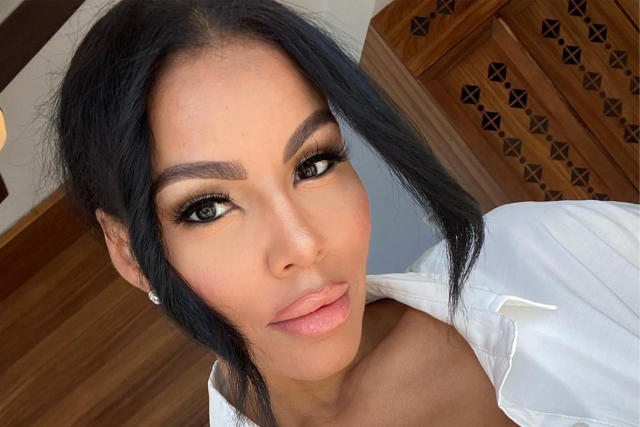 "Reactivated to say, My actions towards Wendy was [sic] intolerable," Thornton tweeted Wednesday after taking down her account.
"It's unfortunate that you all will attack my family, friends and my businesses based on an edited tv show," she continued.
"While I was committed to drama and entertainment I must do what's best for [my] brand & partners. Much love, Mia."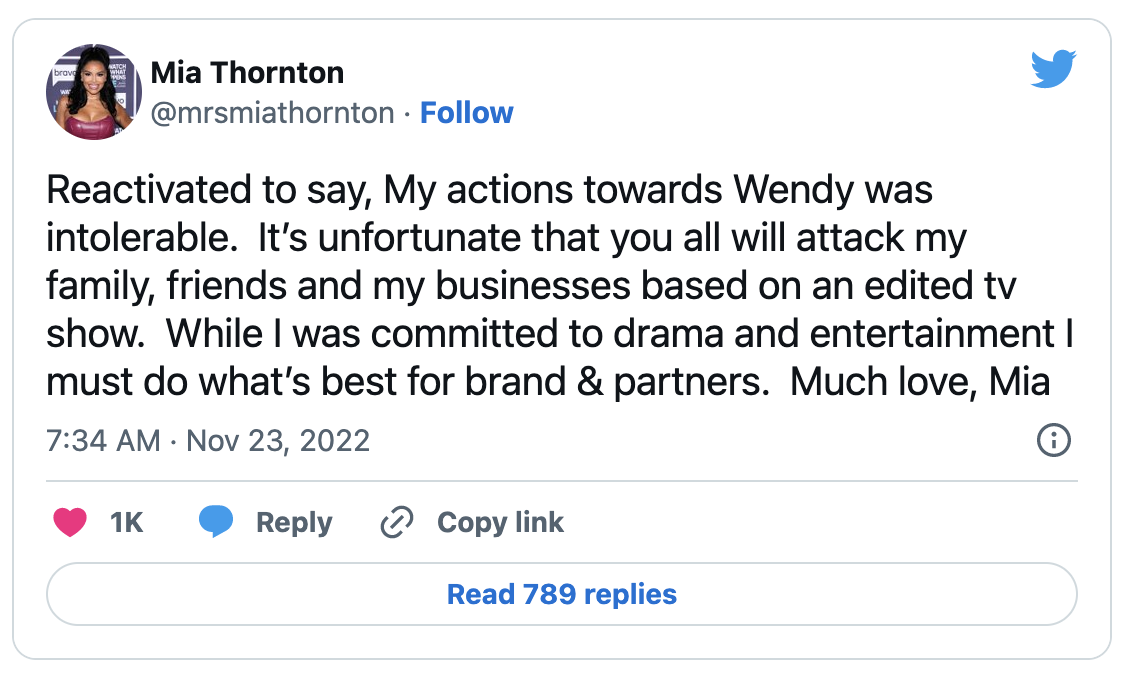 Mia Thornton reactivated her Twitter page once again and fans slammed her comments of the post.
During the episode, the ladies traveled to Miami, Florida and had dinner at Cynthia Bailey's ex-husband, Peter Thomas' BarOne restaurant. Peter Thomas inserted himself in the drama when he told Mia Thornton that he had beef with Wendy Osefo over a Nigerian lounge. A business deal that the John Hopkins assistant professor wasn't holding up her end of the bargain.
Mia Thornton confronted Wendy on her alleged shady business practices and their interaction turned hostile. Wendy attacked Mia's marriage, leading Mia to cool Wendy off by dowsing her with a drink. Needless to say, the situation escalated into an explosive screaming match on both ends. The fight concluded with Mia striking Wendy with her Louis Vuitton purse — and both ladies had to be restrained by security.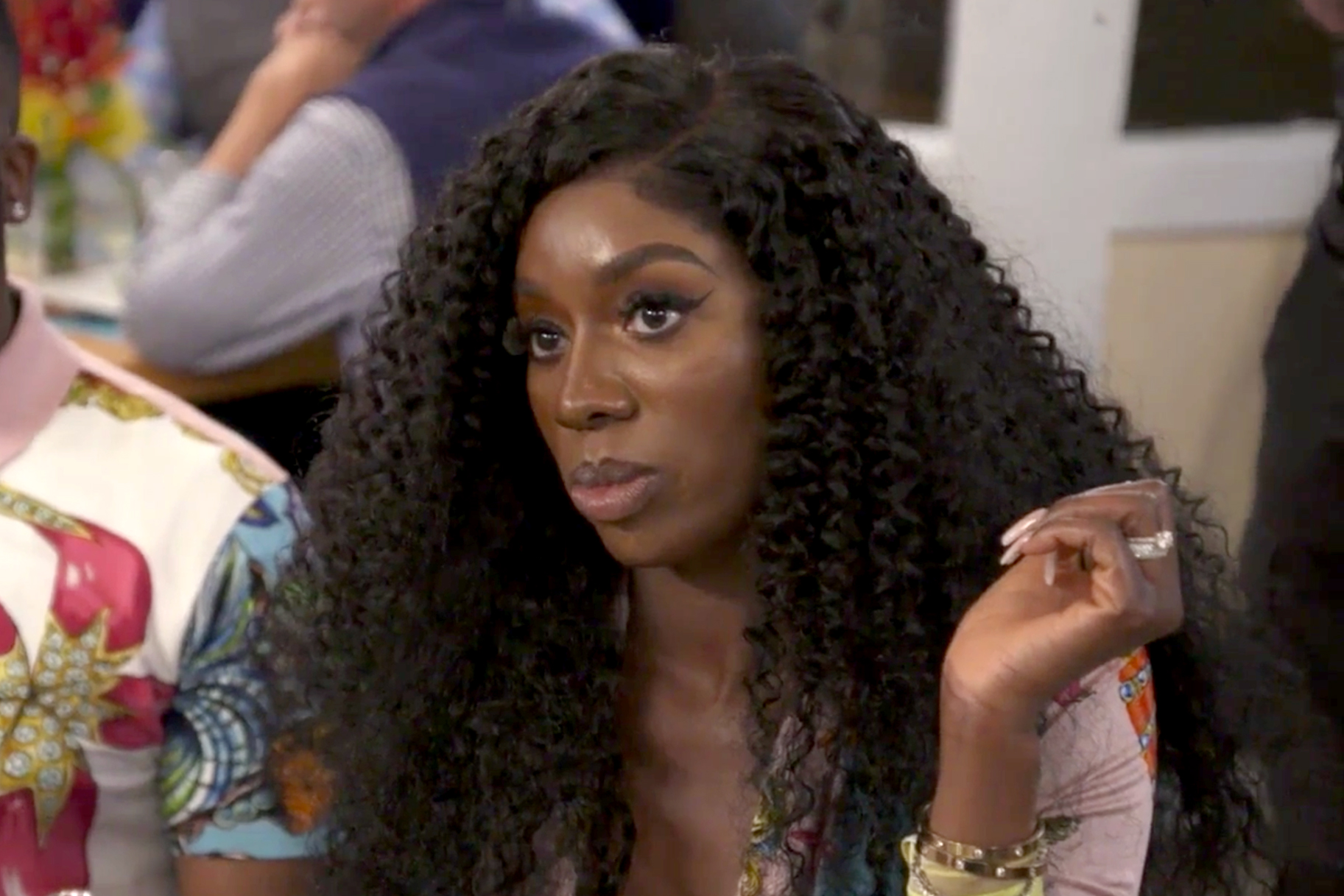 Fans slammed Mia on social media for her actions, one user who tweeted, "We Do Not Want To Hear It!! Use YOUR words & Not throw things. Take your behavior back to the strip club."
Another wrote, "You're attack wasnt edited! You take no responsibility, per usual. You dont mind attacking other families. You didn't do what was best for your brand, partners nor yourself. You create havoc for others and you cant deal with the fallout. Stay deactivated please!"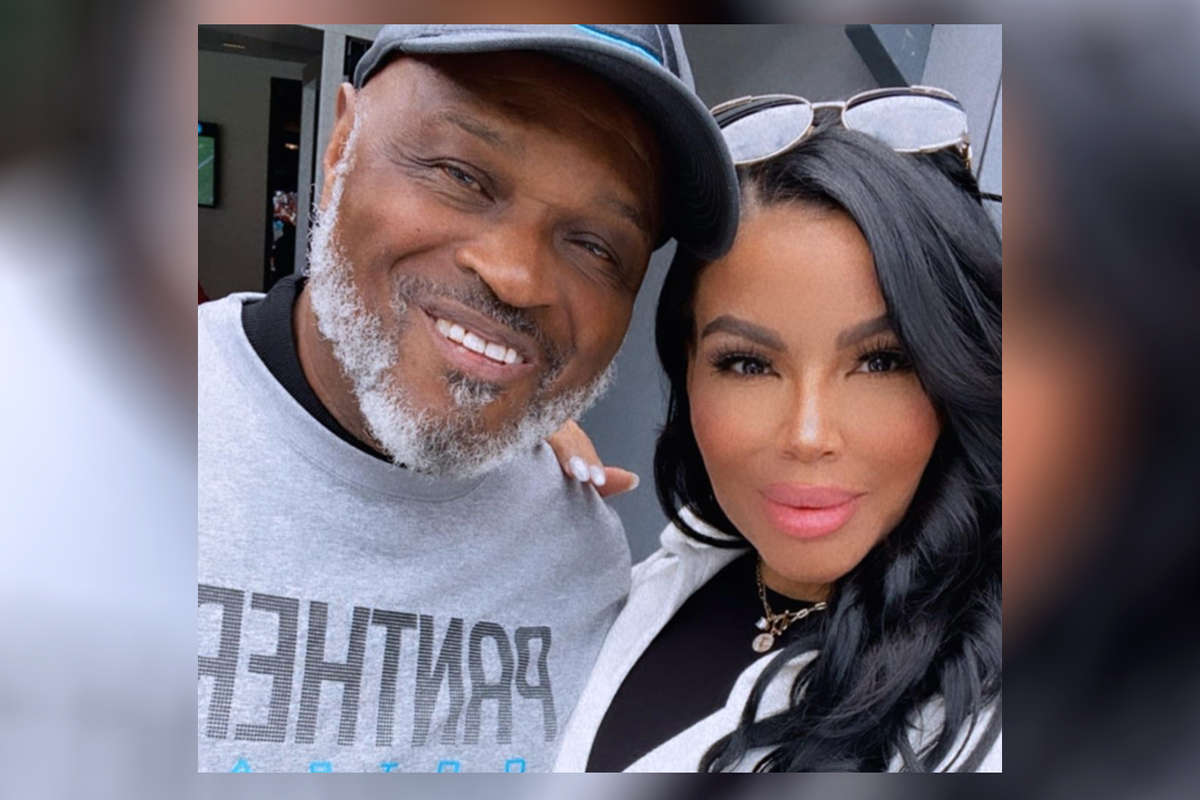 Someone else commented, "you are happy to put others down to get approval from people. it's gross. you wanted approval from peter & the fans so you create a fake beef with Wendy. you wanted approval from the girls so you belittled jacqueline. none of it worked."
A fan tweeted, "When u bully a woman for absolutely no reason, on a national platform, you gotta accept what comes with that sis. There's a consequence for everything you do, and that was trifling. Nobody should be attacking your family, but you attacked somebody unwarranted."
"Somehow you think being rude, nasty and disrespectful to people is cute. You even treated your girlfriend foul, they way you talked to her was embarrassing. I see why certain folks around you don't really mess with you." A viewer noted.
The Real Housewives of Potomac airs Sundays, at 8 p.m. ET, on Bravo.
source allaboutthetea