Michelle Stafford Went through 'Hell' to Become Mom of 2 without a Husband — Inside Her Motherhood
Michelle Stafford is a former soap opera star who exceeded expectations with her incredible onscreen character Phyllis in the popular TV show "The Young & The Restless."
Actress Michelle Stafford starred in the No. 1 rated soap opera "The Young & The Restless," viewed by 20 million people daily in some 20 countries worldwide.
The former model's first job was in 1990's "Tribes," and she went on to star in "Pacific Palisades" (1997) and 2007's "Like Mother, Like Daughter."
STAFFORD'S ROAD TO FAME
Stafford's Hollywood career began when a modeling opportunity presented itself, offering her the pleasure of traveling to other countries like Italy, Japan, and France.
After living in Italy for a year, the Chicago native developed a burning desire for her first love, which was acting. Stafford headed back to the US without wasting any more time, where she dived straight into the auditioning process.
After her acting roles on "Tribes," followed several commercials and TV show guest appearances. She starred in two plays directed by Tony Award-winning actor Charles Durning.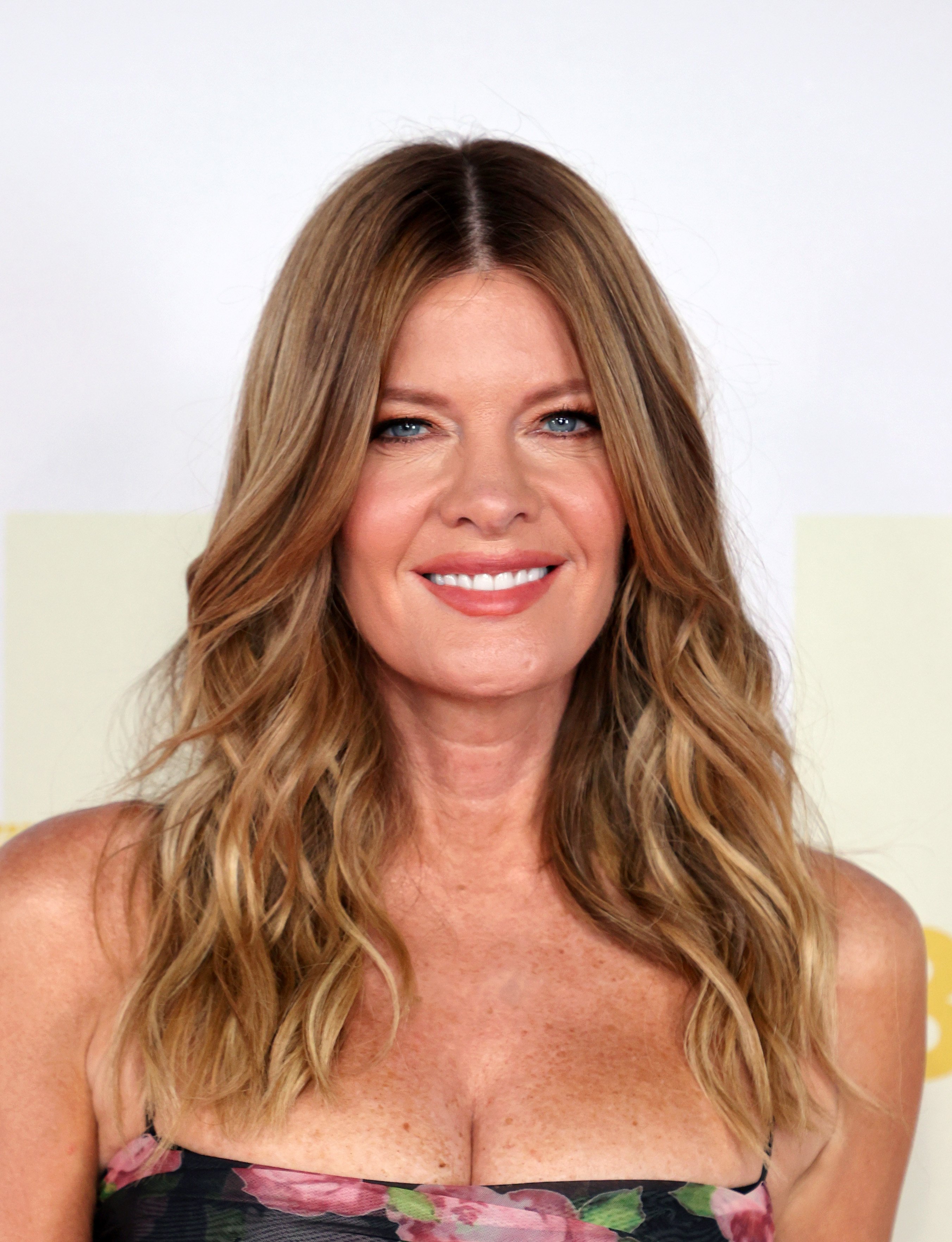 Michelle Stafford during the 48th Annual Daytime Emmy Awards at Associated Television Int'l Studios in Burbank, California. / Source: Getty Images
Stafford's big break came when she landed the role of the iconic Phyllis Summers on "The Young & The Restless." Initially, the producers intended the character to be temporary, but after only a month, Stafford had created quite an impression, so they decided to keep her.
Within the first two years of playing Phyllis, the role earned her an Emmy Award for Best Supporting Actress and two consecutive Soap Opera Digest Awards.
Apart from the daytime show, the screenwriter guest-starred on Dick Wolf's "Players" (1997), "Two Guys, a Girl, and a Pizza Place" (1998), as well as 1995's "JAG."
In September 2013, Stafford opened up about her decision to bow out from her long-time character Phyllis, saying that it was time to put the role behind her:
"It was time. But, how much fun can one person have, I ask? I was on for 15 years, and it was such a great ride!"
A 'HELL' OF A JOURNEY TO MOTHERHOOD
Apart from saying goodbye to her most memorable role yet, Stafford endured some hardships in her personal life. She longed to be a mother so much that everything fell short at first when she decided to pursue the measures necessary for her to fall pregnant.
Stafford revealed that she started with adoption during an interview with Lifestyle Magazine in October 2020 but that it did not go as planned. As a resort, she attempted IVF, which also fell through.
Per People, the producer, who is single, tried artificial insemination and in-vitro fertilization after deciding to start a family on her own. Eventually, Stafford got what she wanted when four surgeries and three egg retrievals later, she finally opted for the surrogacy route.
While she did not get cold feet about her desire to be a mom, the 56-year-old admitted to feeling shuddered regarding the aspects of the overwhelming process:
"I never wavered in my desire to be a mother. But I did waiver on aspects of the process. It was the hardest thing I've ever done in my life."
When everything else fell into place for Stafford, after three years of her journey "through hell," she felt jubilant and ultimately lucky to announce that she was expecting her first child via surrogate.
The kids were welcomed through two different surrogates and are her biological children. But Stafford said all that did not matter because she only wanted to be a mother.
The "Earthfall" star welcomed daughter Natalia, 12, on December 21, 2009, a rep confirmed to People. Then in 2015, her now 6-year-old son Jameson arrived.
Stafford is a doting mom who often loves sharing sweet moments with her brood on social media. The siblings have a resemblance to their mother.
In February, the proud mom posted a snap featuring herself and her kids donning blue and white No. 9 football jerseys inked "Stafford." They posed facing away from the camera standing in the entrance doorway with "The Attraction" star captioning the image:
"I mean... you all knew this was coming... #STAFFORD #SUPERBOWL #LARAMS."
In April 2021, Stafford also shared a lovely family photo with her kids at the beach: "Water Family. Earth Family. #earthday #TBT," she wrote.
A month before, the mom of two posted a video with her children dancing and lip-synching Maroon 5's "Sugar" song. "And there it is...@realstafford on @tiktok," she captioned the post.
STRUGGLES OF BEING A SINGLE MOM
As a single mom, Stafford has shared the challenges of raising her kids alone. She describes herself as a "glorified UBER driver" for her children on her Instagram bio.
In her blog website MichelleStafford.com, the red-haired beauty shared candidly about her struggles, admitting that parenting alone is difficult. In her first year being a mom, all she remembered was her scorn when carrying a car seat around.
Stafford noted it would have been nice to have a significant other do that instead of her. In addition, she would work on her web series show called "The Stafford Project" for long hours during the day and go back home to her daughter.
She woke up most of the night only to wake up again at 5 a.m. to do it all over again. In honesty, Stafford said it was bliss and still is, adding the same goes for the challenges.
She had wanted to be a mom for too long, and people even told her that it would never happen. Hence, the starlet said any difficulty she went through as a single parent could never compare to the harrowing experience it took for her to have her kids.
Moreover, despite all that she faced in her journey to motherhood, Stafford still appreciates being a single mom more than anything else:
"I have nothing but respect for all of those who are parenting alone. You are phenomenal humans and should be acknowledged as such."
SEARCHING FOR A HUSBAND
No matter how much she loves motherhood, being a single parent had Stafford wishing for a partner to share struggles with. She had been vocal about it even on her social media.
In December 2011, Stafford tweeted: "I am DONE with cleaning up their poops!!" responding to actor Christian LeBlanc's tweet. "THAT is why I need a husband. He would do that," she added.
Then in June 2012, Stafford took to Twitter once again expressing her frustration, writing: "That's it! I'm finding a husband. I need someone to hold the reins for a while."
While searching for a spouse, Stafford has been dating and had quite a lot to say about one man she previously dated. Sharing her experience on Twitter yet again, she divulged:
"So, when the guy you're dating goes on and on about his psychotic ex... You have to ask him, 'why were you dating a psycho?' #run4thehills."
In January 2014, Stafford recalled a romantic weekend gone wrong with a boyfriend. She and her lover got food poisoning at a spa in Palm Springs, and they spent their entire weekend in bed.
"He was such a baby that he thought he needed to go to the hospital, and I got up and had to take him to the hospital even though I was sick," said Stafford. She explained that he kept saying he was scared, but the doctor told him that he was fine, adding that the entire getaway was horrific.
In her quest for finding love, Stafford created "The Stafford Project." She discovered that many women were interested in the subject and had stories of their own.
Like her, the women were in their 30s and 40s and were single moms trying to find love and running into the same issues that she did. Even though some were not parents, they were single and wanted to have kids and find love.
Stafford emphasized that more than anything, the women wanted reassurance that they were not alone, adding many women had been married, divorced, had kids and that some had not been married, but they were looking for someone.