Britain's political advisors conduct polls on a regular basis to get an accurate picture of people's attitudes toward monarchical roles and government decisions. Prince Harry and Meghan Markle's "favorability" rating has fallen to a new record low, according to pollsters YouGov.
The survey consultant interviewed 1,667 adults in the United Kingdom, dividing them into two age groups. One group consisted of people between the ages of 18 and 24, and the other of people over the age of 65. The results varied dramatically between the two groups, but for the Duchess of Sussex and William's brother, the figures dropped precipitously in both cases.
65% of the adult group gave Meghan Markle a thumb down, and Prince Harry got a 59% negative rating. Looking back, the approval rate for both fell by 25 points compared to the April results.
Despite the setback, the young public represents the greatest hope for Meghan Markle and Lady Di's son. The Duchess received half of the positive votes, while Harry received 47%. The numbers were crystal clear. The recent scandals have not soured young citizens' affection for the media dukes, and many of them support the couple's choice over a monarchy they regard as antiquated.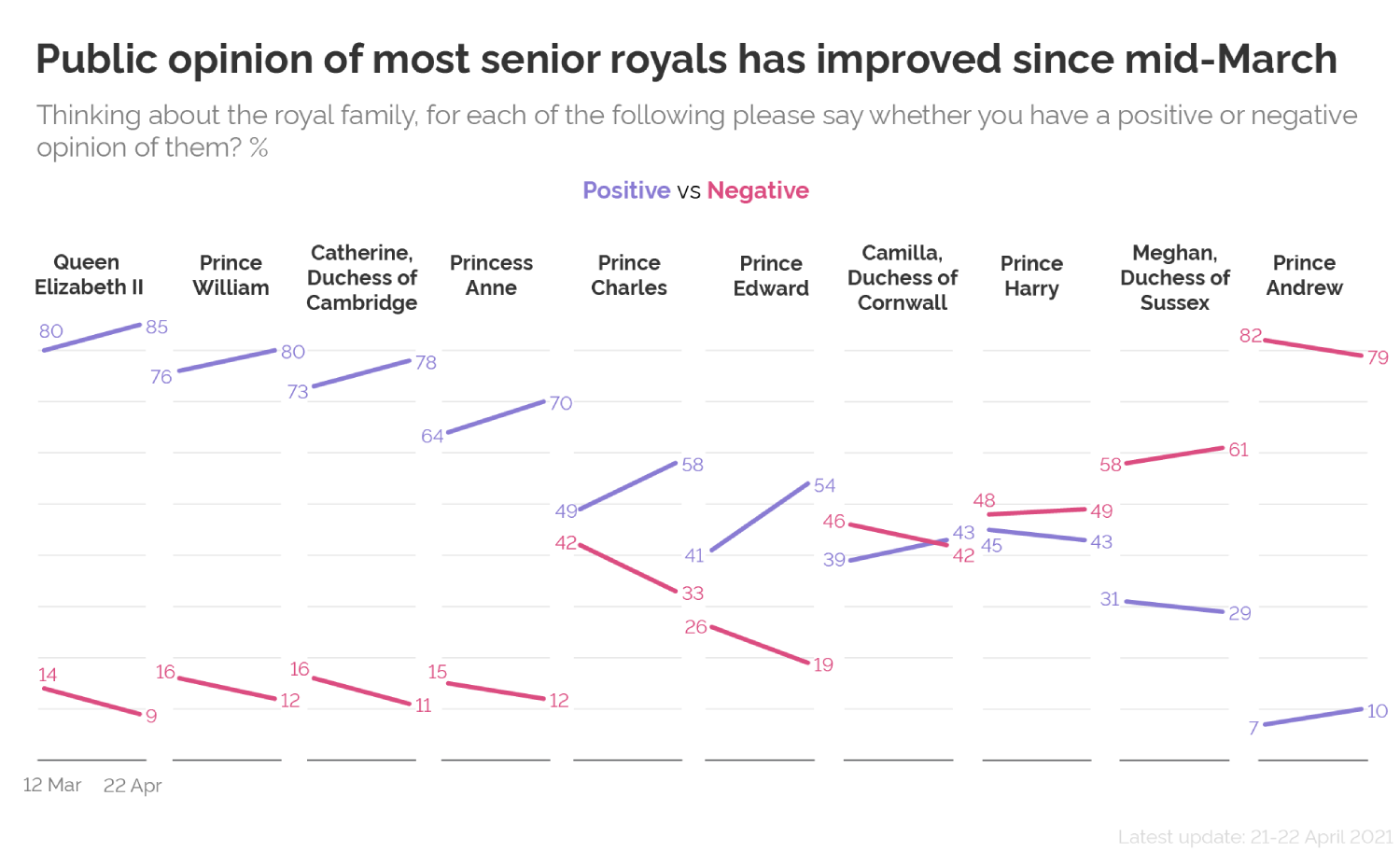 The results of the other royal members
To the relief of Megan Markle and Prince William: Family black sheep Prince Andrew has by far the lowest approval rating of any royal asked about in the survey, with 83 percent of respondents disliking him and a bottom-scraping six percent responding favorably.
Of course, Queen Elizabeth II continues to be the most adored in the royal family, with an 80% approval rating among her subjects of all ages.
YouGov pinned Harry and Meghan's falling ratings on their bombshell March interview with Oprah Winfrey "as well as poor responses to their statements surrounding the COVID-19 pandemic and the withdrawal from Afghanistan."