Tom Selleck is a private person who values ​​work & family life balance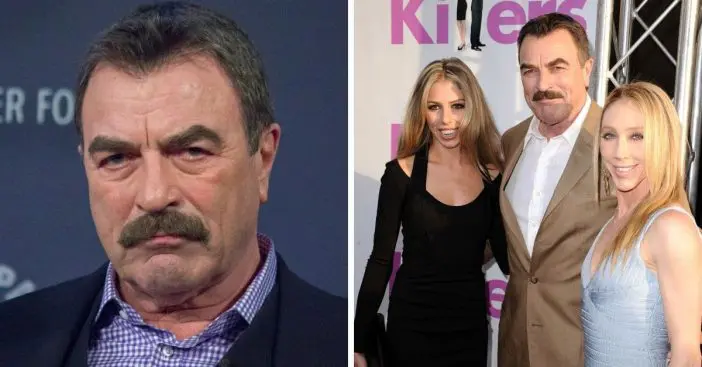 Tom Selleck's been in the business for over 50 years and has had a lot of success. He's been working since the late 60s, but it wasn't until Magnum P.I. in 1980 that he really made it big. Fun fact: he was actually offered the role of Indiana Jones in Raiders of the Lost Ark, but he said no thanks and stuck with Magnum. After that, he kept working but in smaller roles. He told People that he slowed down because fame was too much trouble.
Embed from Getty Images
He's been a household name for over four decades, but Tom Selleck has never been one to seek fame and celebrity.

"I'm a fairly private person," the actor, 75, who shot to fame with Magnum P.I. in the 1980s, tells PEOPLE in this week's issue. "And I've always treasured the balance between work and time with my family. It's always about them."

When Selleck isn't busy filming Blue Bloods, the police show that's been on for ten seasons in New York City, he's just hanging out with his wife Jillie at their 63-acre Ventura, California ranch where they've been living for the past 33 years.

"My relationships and my ranch keep me sane," says Selleck, who is dad to Hannah, 31, and Kevin, 54, his son with first wife Jacqueline Ray.

The 63-acre ranch was a working avocado farm until the plants were decimated by a drought, and is home to over 1,500 native trees. "I do grunt work and I make the rounds. I like watching things grow. It's a retreat."

So, Selleck's been chillin' at this retreat since '88 when he peaced out of Magnum P.I. at the peak of his stardom. He just wanted to live a calmer life with his fam. Being famous can be a real drag.

"I knew intellectually what it would mean in terms of being a public person, but until you've lived it, there's no way to understand it," says Selleck. "I had a feeling of, 'I don't think I'm cut out for this.' "

Ultimately, "I quit Magnum, not because I didn't like it or I was tired of it," he explains. "I was tired from it. And I wanted a three-dimensional life because I didn't have one."

So Selleck decided to take a break from Hollywood and ended up taking more time off than planned because he wasn't happy with the work he was being offered. He put up with people saying he disappeared, but it gave him time to reflect on things.

[From People]
I can attest to the press coverage of his career. I remember when he accepted a recurring role as Richard on Friends, we were like oh how the mighty have fallen. But I could totally see stepping back being Tom's choice. He married his wife at the height of his popularity, and she was not treated well in the media. He's always kept his private life on lockdown. We didn't even know about his successful avocado ranch until it was up and thriving.
We were able to find out about one matter involving Tom, in which he was accused of stealing water from municipal hydrants. He eventually repaid the city for all of it, but some questions remain about what Tom himself knew about how the water was acquired. That will only be known when he chooses to share that information with us.
Photo credit: WENN/Avalon