Why Mauricio Umansky Is Hiding His History With The Hiltons From His Netflix Show
Mauricio Umansky is explaining why he didn't mention the Hiltons on his Netflix reality series.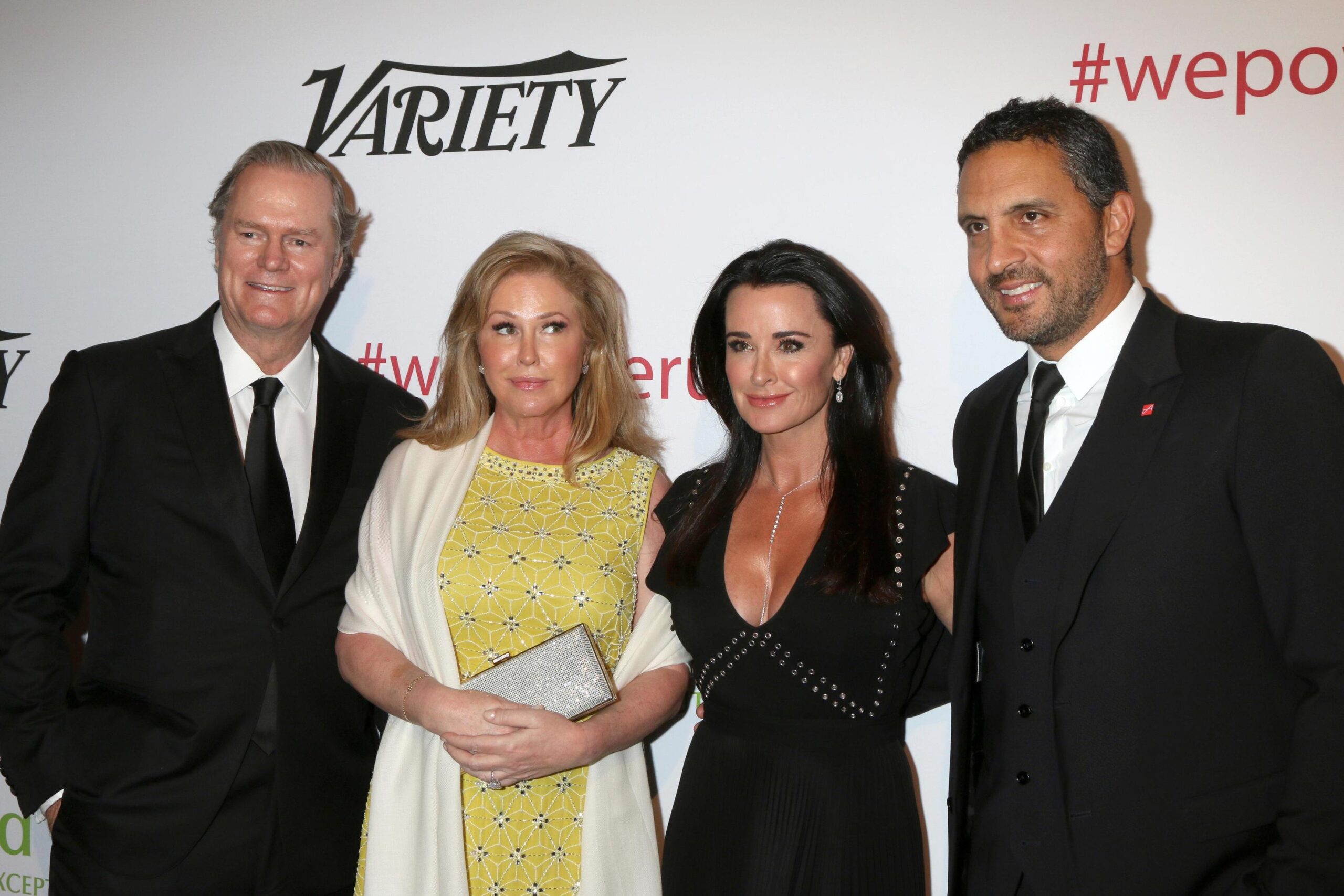 Before Kyle Richards' husband, Mauricio Umansky, began his real estate company, The Agency, he was working at Rick Hilton's company, Hilton & Hyland.
After a few years, Mauricio left his brother-in-law's agency and began his own in 2011, becoming a billion-dollar business with offices in Canada, the USA, and Mexico. Despite his start in the real estate industry, Mauricio didn't mention any of this during his Netflix reality show, Buying Beverly Hills. In fact, he didn't mention the Hiltons at all.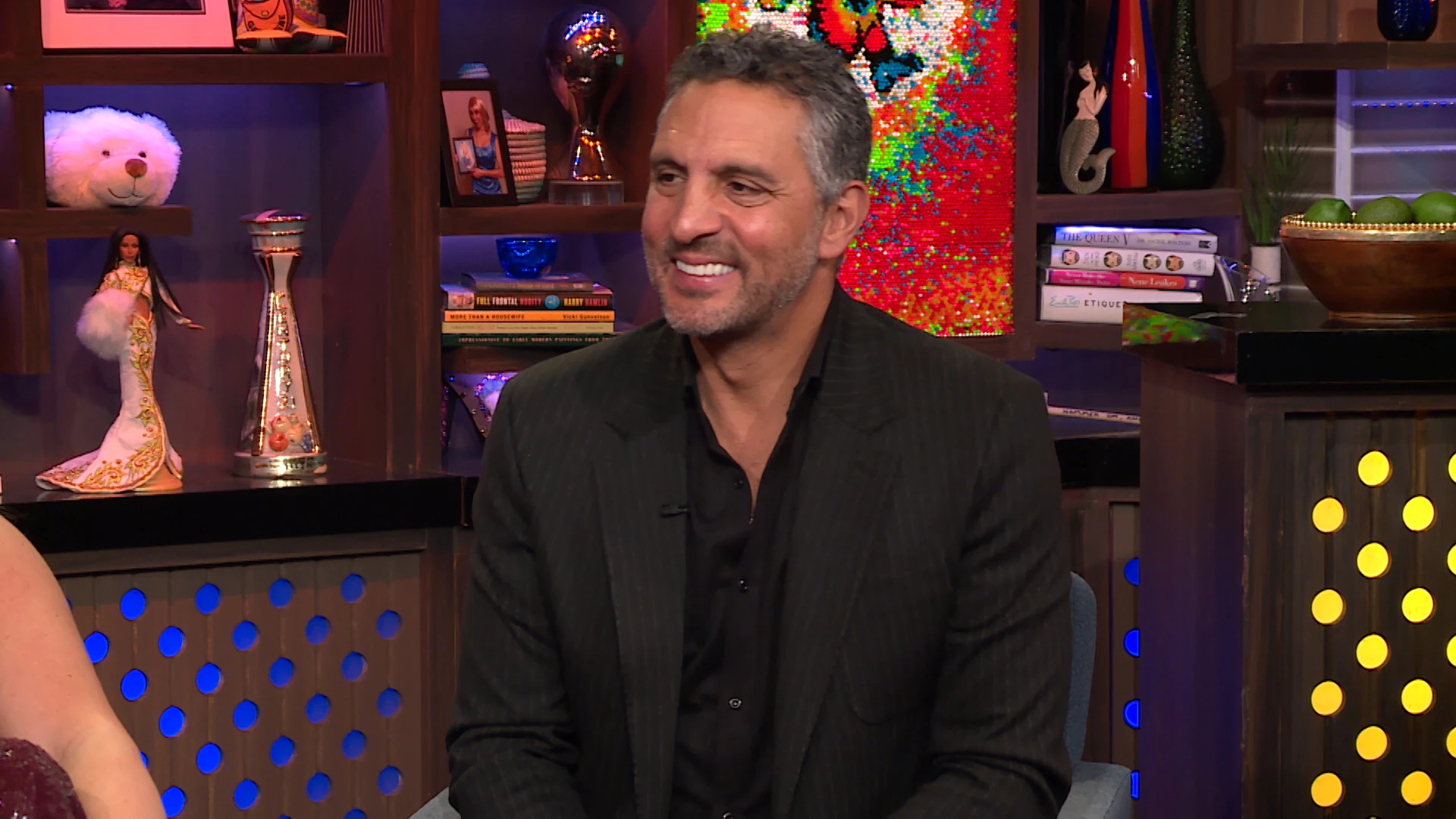 During a recent appearance on Watch What Happens Live with Andy Cohen, Mauricio explained the reason for this. Mauricio said that his wife and Kathy Hilton's relationship is still strained after the eventful cast trip to Aspen during season 12 of The Real Housewives of Beverly Hills.
"The truth is that they have really not spoken since all of this has gone down," Mauricio said. So he didn't think it would be helpful to the situation to mention his in-laws in the series.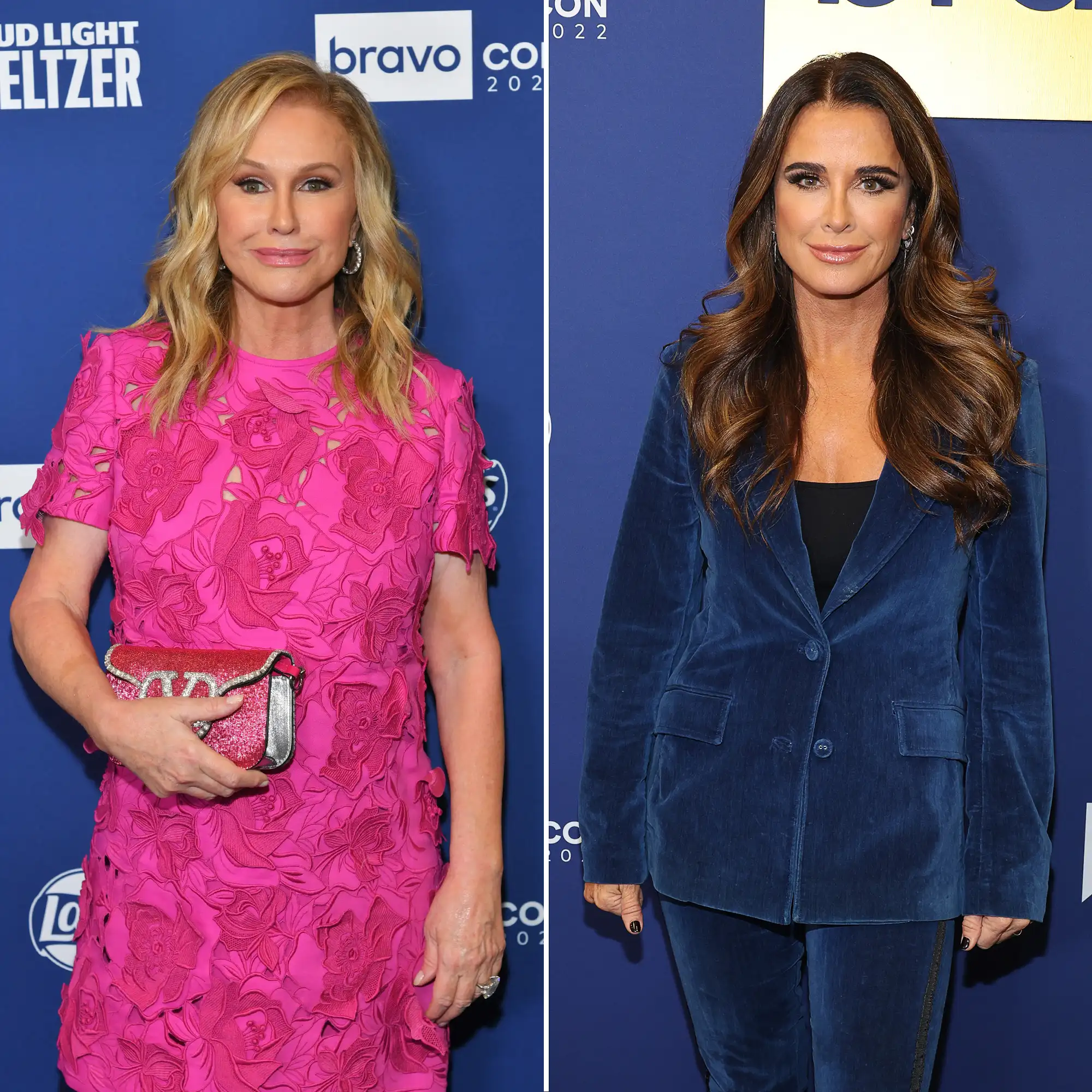 When asked why he didn't mention Rick Hilton's role in the success of his real estate career, Mauricio added, "The reality is, I didn't feel like it needed to be mentioned. There's a lot of drama going on between them, Kathy and Kyle, right now. There's enough going on."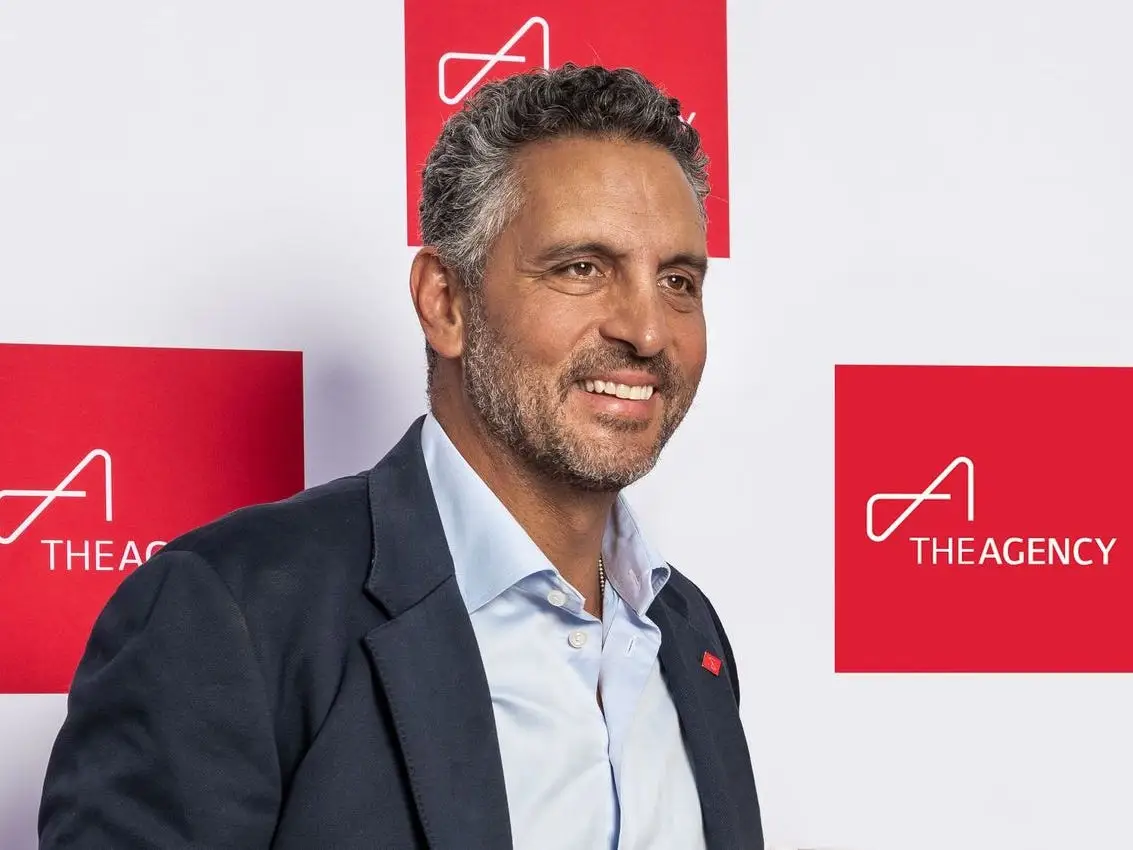 The Agency owner added that the Netflix show was about him and his real estate empire and not the family feud they had going on. "I didn't need to bring it into something new. It was really all about me and about us, and not about anybody else, so it was just something I chose not to mention."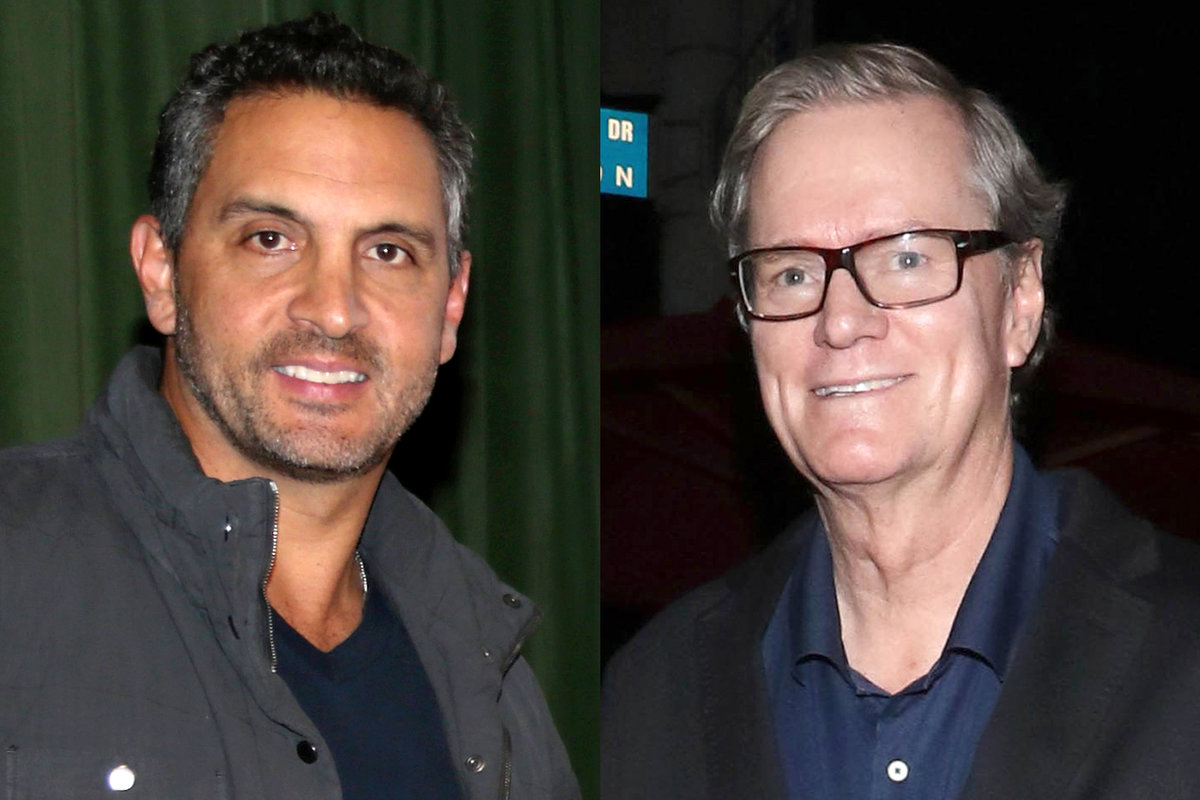 Mauricio has said before, in an interview with Inman, that he did have a small feud with his brother-in-law when they became real estate rivals but they have since "made up." Bravo fans, however, weren't satisfied with Mauricio's response on why he left out the Hiltons from his reality series during Watch What Happens Live.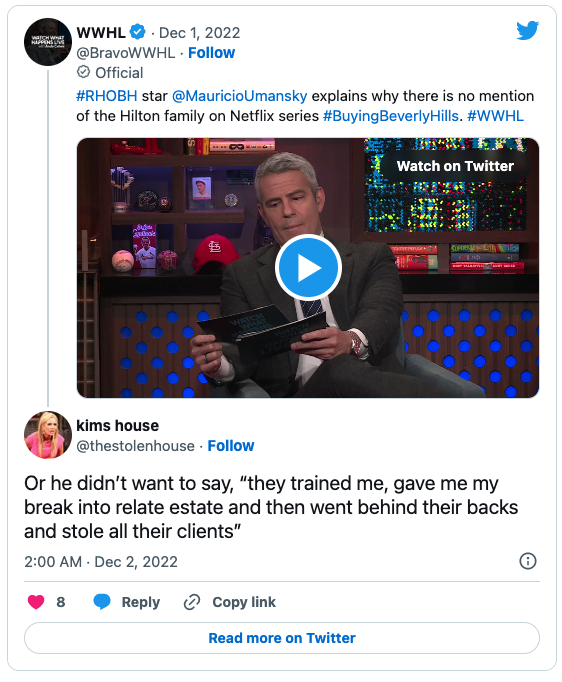 One person tweeted, "Or he didn't want to say, "they trained me, gave me my break into real estate and then went behind their backs and stole all their clients"
Another person tweeted, "Sounds like he didn't want to give credit where credit is due."
source allaboutthetea