'Yellowstone's Kevin Costner Is 'Inspiring' — He Taught Cole Hauser How to Be 'Gentleman on Set'
Kevin Costner is a real gentleman, his "Yellowstone" co-star said.
"I'm a father and I'm a husband, but the world doesn't revolve around me," Kevin shared while talking about his family.
The new season of "Yellowstone" premiered on November 27, 2022.
In November 2022, Kevin Costner will play the role of John Dutton for "Yellowstone's" fifth season. In the series, the actor played the character of the governor of Montana, who faced challenges with his ranch-living family.
Cole Hauser, who stars as Rip Wheeler in the Western drama, spoke to Fox News Digital about how he bonded with fellow family man Kevin Costner on set.
The show started airing in 2018, with the fifth season premiering in November 2022. His fellow co-star on the series, Cole Hauser - the star who plays Rip Wheeler - Dutton's son-in-law, revealed how close he'd gotten to Kevin.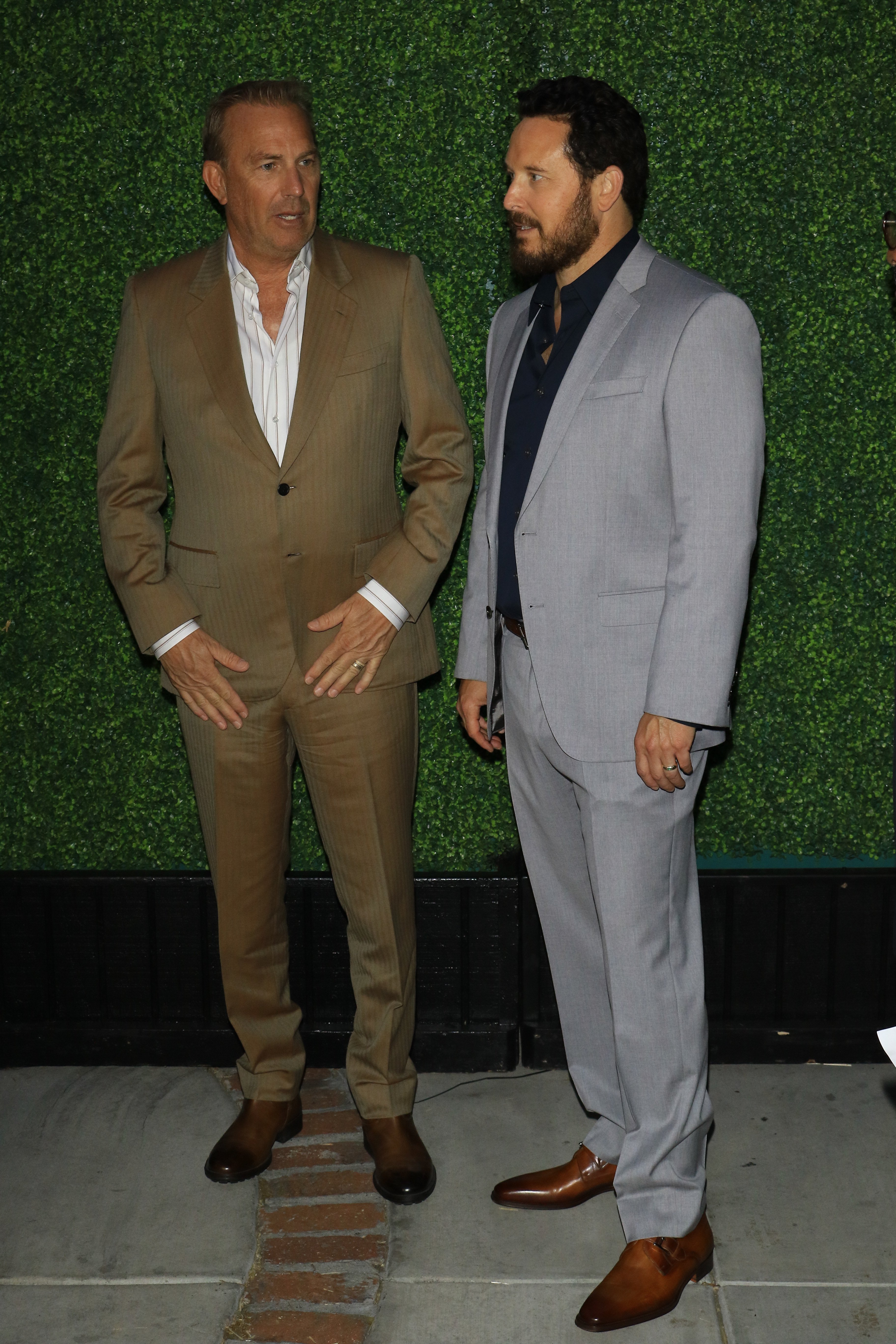 Hauser shared that what surprised him about Kevin was the kind of human being he was. The star said before being a creative soul and an actor, Kevin was just an ordinary person.
The iconic star's co-star revealed how the actor was from the same area in California that he came from, Ventura. Hauser said he was from Santa Barbara and had gotten to know Kevin better over the past five years of working together, adding:
"I mean, I've learned a lot about just being a gentleman on set and just a class act…"
Kevin's onscreen son-in-law noted how the star had a family while he had three children and a "wonderful" wife. Hauser described the actor who played a governor as someone to look up to.
He praised Kevin's storytelling, creativity, and desire to keep pushing things as a creator and called him "inspiring." Despite being a big name in the acting business, the actor focused on being a typical parent.
Kevin Tries to Be "Like Any Other Parent" for His Seven Children
Kevin had been married to his wife, Christine, for 18 years in November 2022, and they shared three children: Cayden, Hayes, and daughter Grace. However, the actor had four older children, sons Joe and Liam and daughters Annie and Lily, from his previous relationships.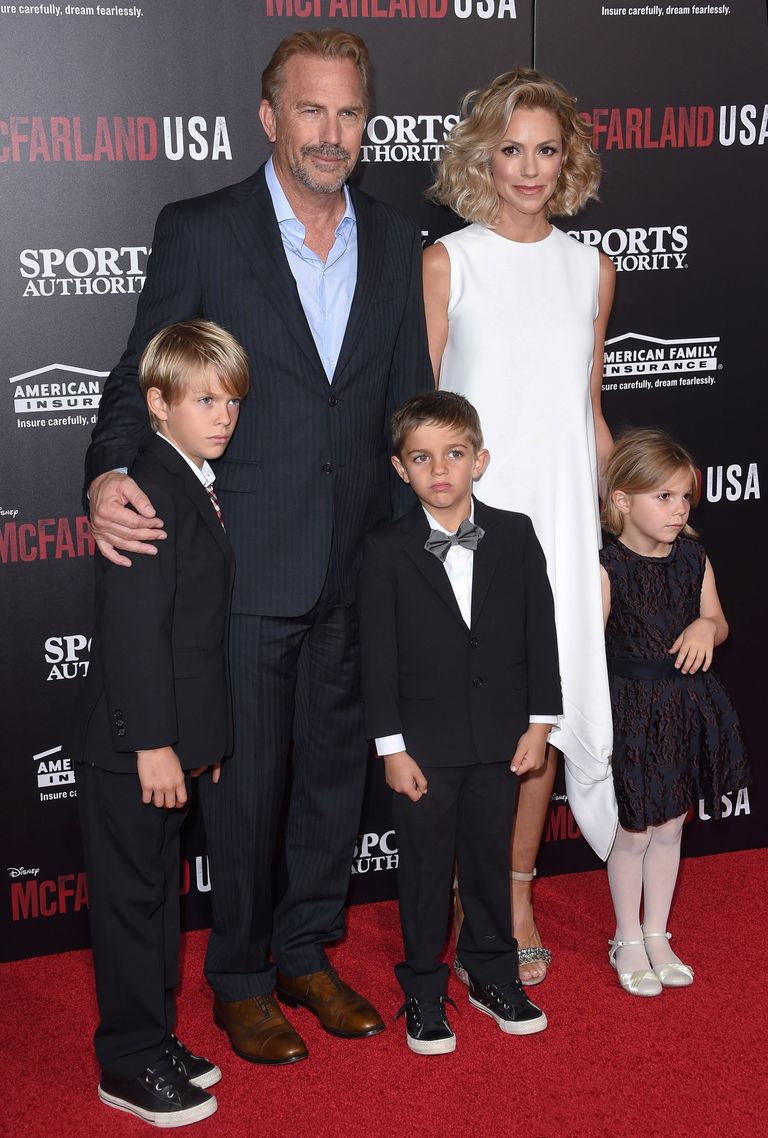 The "Yellowstone One-Fifty" docuseries star told People magazine that being a father was one of his greatest pleasures. Kevin shared how parents had to get down to play with their younger children.
He urged parents to teach their offspring independence because they sadly became that regardless. Hauser's co-star shared that he was like any other parent and was trying to figure it out as he went.
Speaking about his then-teenage son, Hayes, Kevin revealed the boy was following in his acting footsteps. The boy was set to star in a four-part western called "Horizon", and his father thought he was good.
The older Costner jokingly revealed that he'd done it on purpose so he and Hayes could spend more time together. He said he encouraged the same for his other two younger children, whom he urged to join him on set.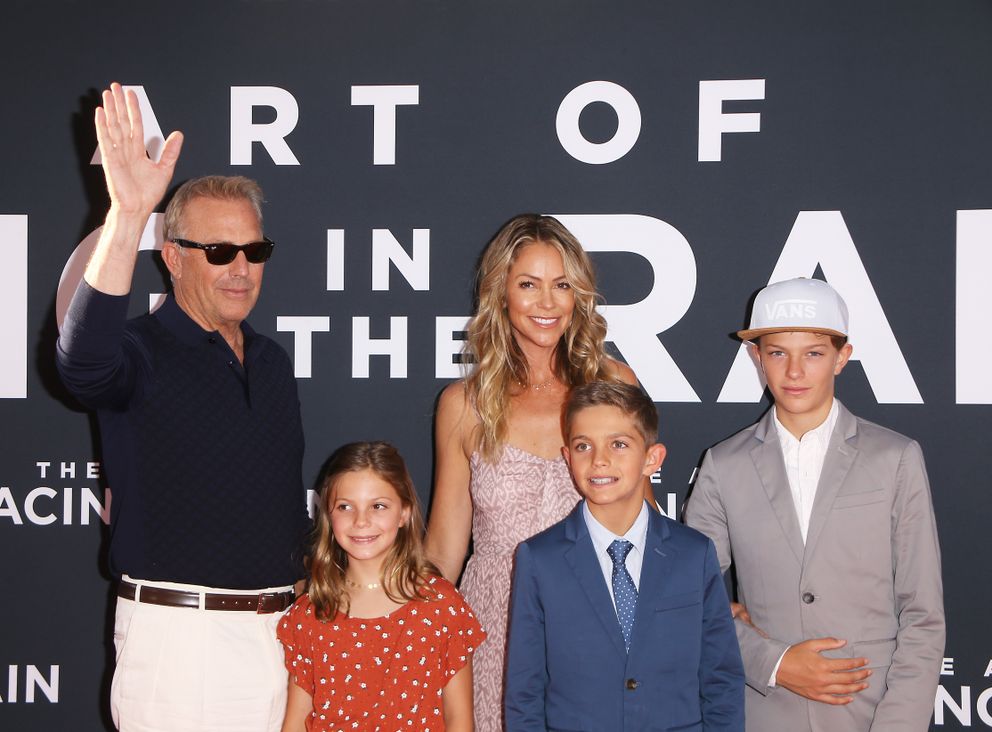 However, when he wasn't working, Kevin spent quality time with his family. He said he worked as a provider adding, "I'm a father and I'm a husband, but the world doesn't revolve around me," before stating:
"When I'm not making a movie, I'm living and on the freeway with my wife, getting the kids to their stuff or I'm waiting for them to come out of a party."
Kevin's [Costner] co-star [Cole Hauser] said fans and viewers would be "happily surprised."
The star revealed he twiddled his thumbs while waiting on his children and that people had the wrong idea about how his life worked. Besides focusing on his private life, fans had much to look forward to for the fifth season of Kevin's series.
What to Expect in Season 5 of "Yellowstone"?
"Yellowstone" was a follow-up of the prequel "1883," and "1923" was announced as its sequel. On December 18, 2022, the spinoff would launch with stars like Helen Mirren and Harrison Ford, but season five of "Yellowstone" was coming out on November 27, 2022.
The season would see the Dutton family trying to leverage their political power to save their ranch. In March 2021, Hauser was interviewed by HALL Wines, where he tried to share some teasers and the plot for fans but fell short.
The actor teased fans by sharing that the season would be wonderful. He revealed that the way season four ended was where things would pick up from but confessed that he couldn't give away too much.
Kevin's co-star said fans and viewers would be "happily surprised." Judging from the information that Hauser gave, it seemed like what he was talking about was the shotgun wedding, and if so, fans were indeed in for a treat!
source amomama