Gibbs' Worst Moment In NCIS Season 6
Reflecting on Gibbs' toughest moment in NCIS Season 6 💔 #NCIS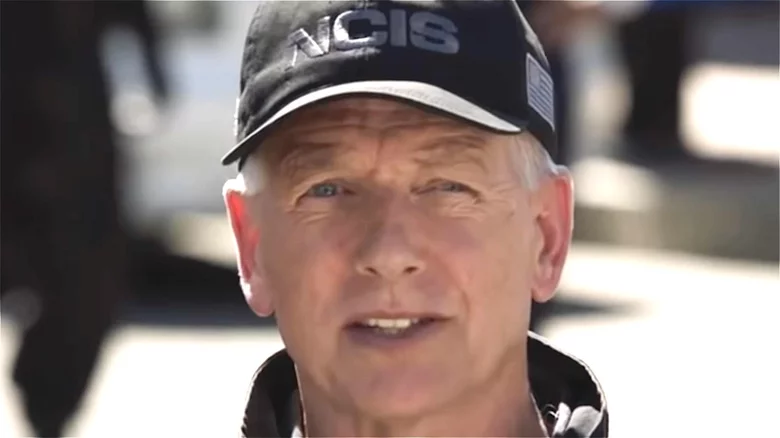 Leroy Jethro Gibbs (Mark Harmon), a former NCIS Special Agent in Charge, has had more than his share of hardships in his life. As shown on the show, Gibbs has experienced more tragedy than anybody else, including the death of his wife and daughter during his service in Operation Desert Storm.
Gibbs gradually develops a work family at the Naval Criminal Investigative Service after the deaths of his wife and children. Gibbs certainly learns to consider his subordinates as his family, albeit this is not something that happens overnight and something he would surely never speak to them. During the first several seasons of "NCIS," the NCIS Special Agents Anthony DiNozzo (Michael Weatherly), Timothy McGee (Sean Murray), and Caitlin Todd (Sasha Alexander), and NCIS Chief Forensic Analyst Abigail Sciuto (Pauley Perrette), were essentially his surrogate children. In Season 3, NCIS Director Jenny Shepard (Lauren Holly) and NCIS-Mossad liaison Ziva David (Cote de Pablo) join the family (even if Gibbs views Director Shepard very differently). (via IMDb).
Tragically, Gibbs has to watch as his work family disintegrates along with the family he once had. Caitlin is killed by Ari Haswari (Rudolf Martin) in Episode 23 of Season 2 ("Twilight"), while Director Shepard is killed in the line of duty just two seasons later. It's clear that Gibbs is suffering greatly from each of these losses, but he is able to move forward with his remaining colleagues because he trusts them.
Gibbs is shaken to his core not long after Director Shepard's death by a surprising development introduced by NCIS Director Leon Vance (Rocky Carroll).
After Director Shepard was killed, Gibbs lost his whole team
After Director Shepard's unexpected passing, Director Vance immediately sets out to address what he sees as a variety of personnel issues, beginning with Gibbs' staff. In the penultimate episode of Season 5, "Judgement Day, Part 2," Director Vance fires Ziva from her role as a liaison with Mossad and sends her back to Israel. According to IMDb, he also reassigns DiNozzo to the USS Ronald Reagan and transfers McGee to the cyber crimes squad. Director Vance quickly replaces all four members of Gibbs' squad with fresh recruits.
For Season 6, Episode 1 ("Last Man Standing"), Jonathan Mangum, Jonathan LaPaglia, and Liza Lapira guest star as NCIS Special Agents Daniel T. Keating, Brent Langer, and Michelle Lee, respectively (via IMDb). It should come as no surprise that Gibbs isn't thrilled with any of the new additions to the cast. Their excessive submission annoys Gibbs, and he clearly considers them all to be beneath his chosen family. In the first episode, the new agents repeatedly address their legendary boss as "sir" (much to his annoyance) and, probably most egregiously, forget to hold the elevator door for him.
Despite the fact that Gibbs initially disliked his new colleagues, he came to understand that the original motivation behind the group's formation was not what it first appeared to be. Director Vance, it seems, assembled the team completely from people already under suspicion of being informants for NCIS. Lee is eventually exposed as the double agent, but only after she murders Langer and frames him for her crimes.
Thankfully, Gibbs gets his old squad back, but the disappointing four months they spent together clearly still bother him.