Kevin Costner, 67, is a proud father of seven children. The actor has three grown children with his ex-wife Cindy Silva: Annie, Lily, and Joe, and a son Liam with his former partner Bridget Rooney.
Golden Globe Award-winner and now-wife Christine Baumgartner married in September 2004. They have three children, Cayden Wyatt, Logan Hayes, and Grace Avery.
In June 2020, Kevin admitted that despite his huge popularity, his kids are "ordinary." The Oscar-winner, now married to a fashion designer wife, also revealed:
"I'm really comfortable with my family. I'm really comfortable with my children."
He compared his home to a river, explaining that you had to flow with it. Kevin stated that anything you expected may still happen, but everything has to work with whatever the day brings.
In November 2022, he said becoming a father was one of his greatest joys. He encouraged parents to get down to the floor and play with their children and teach them independence, because the youngsters will inevitably become that way regardless.
However, he confessed to figuring things out as he went like other parents. Baumgartner's husband said when he wasn't working, he was living normally with his family, describing himself as a father, a provider, and a husband, who the world didn't revolve around.
When he wasn't working, he and his wife lived on the freeway, taking his kids to events or waiting for them to leave parties. Kevin, who was hesitant to marry again following his divorce from Silva in 1994, revealed:
"People have a wrong idea about how my life works."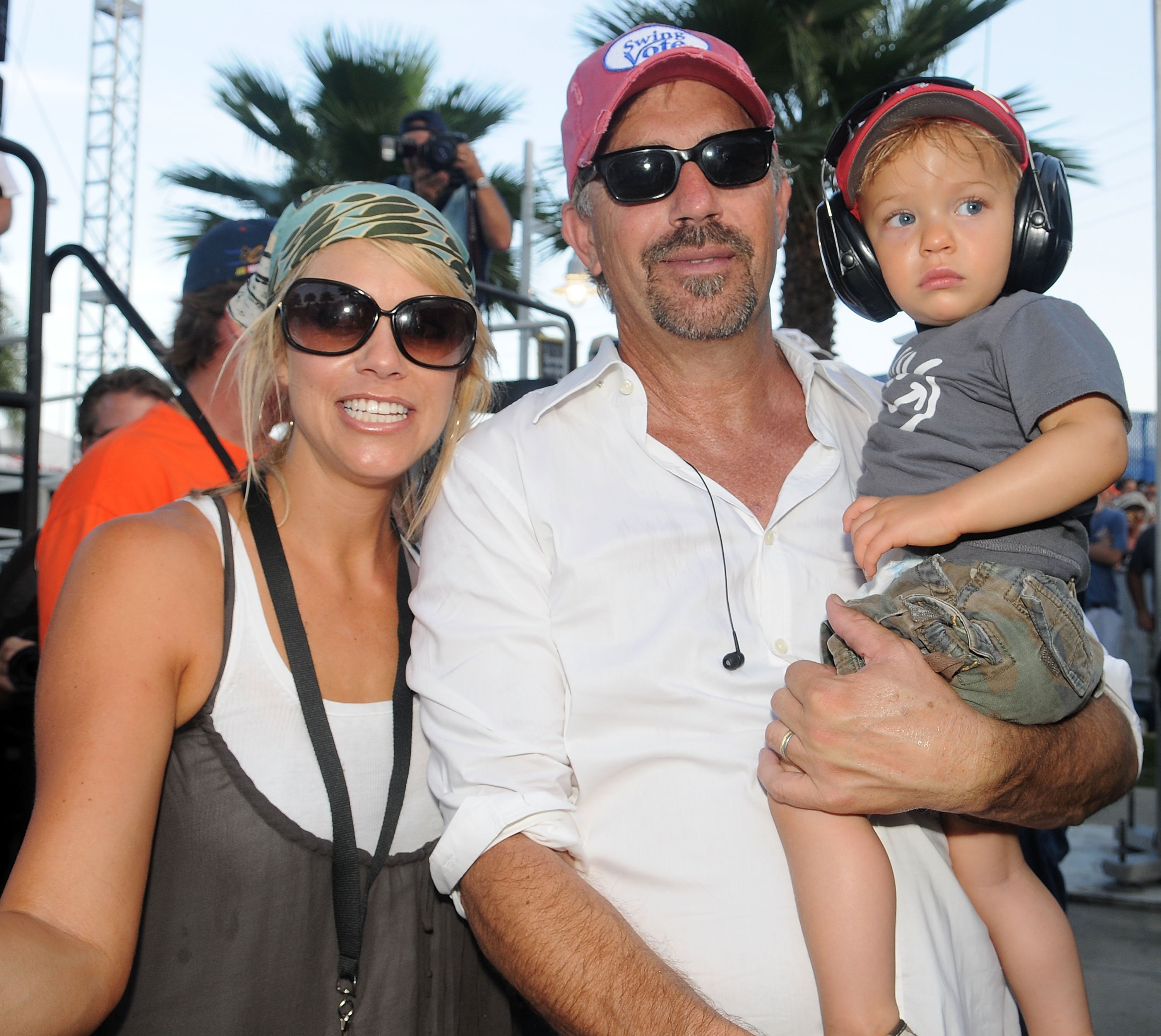 In 2008, the actor explained that Baumgartner wanted a child with him, but feared that he wouldn't be "effective" as a father. Then he thought himself if he was willing to lose his wife, who wanted to be with him until he died, because he was afraid of having a child.
The actor converted the estate's polo field into a baseball field.
On May 6, 2007, the couple decided not to give up on their love, and welcomed their son, Cayden. Kevin was 52, when he became a father again to a new baby, but after turning 50 he had concerns about being a father.
The actor wanted to give his son the same amount of energy and attention as he did for his first child. He expressed anxiety that if he died too soon, his newborn child might be raised by someone else.