Now you can easily create images in Microsoft Edge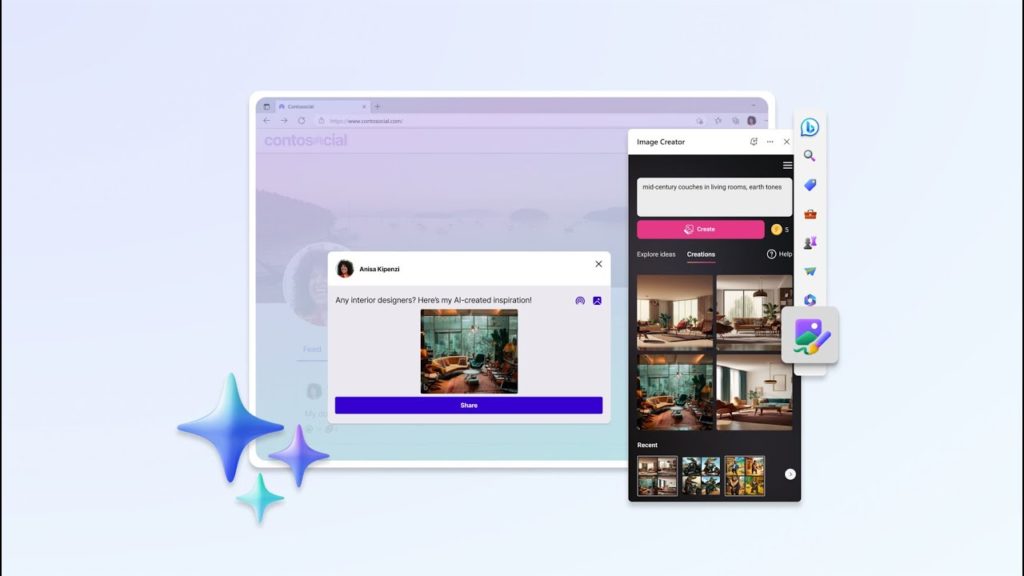 Microsoft is now rolling out the Image Creator feature globally for the Edge browser. This feature allows you to create your own images from the browser's side menu by simply typing what you want to see. Then you can download the images and do whatever you want with them.
The tool is powered by the OpenAI DALL-E image generator, which works like other services like Midjourney. DALL-E was previously available to everyone, but Microsoft's integration into its browser makes it even more accessible to users running Edge.