Sam Elliott's only Daughter is a beautiful 'Goddess' - She reconciled with Mom & found Love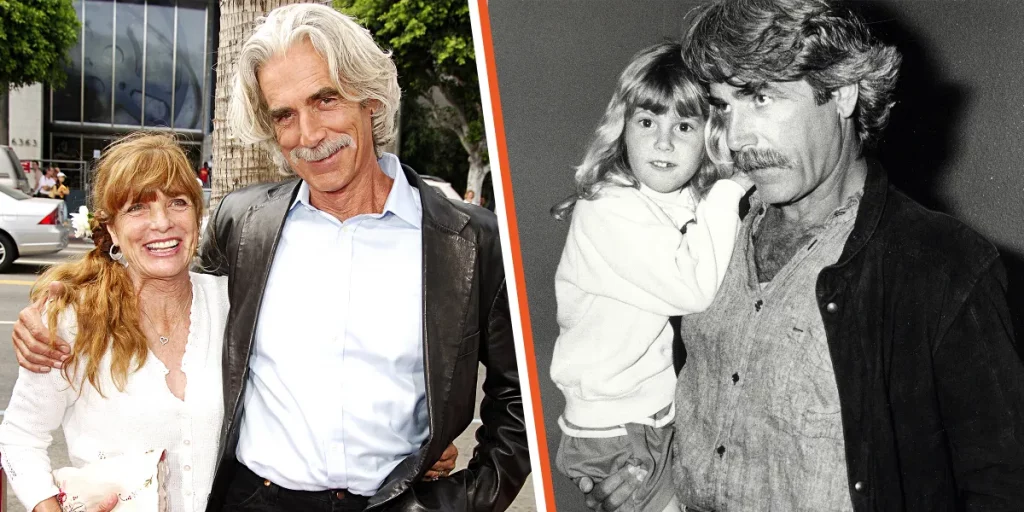 Sam Elliott is a well-known actor for his stoic cowboy roles. Besides acting, he is also a dedicated father. His only daughter, Cleo Rose Elliott, recently shared a beautiful photo on Instagram that has caught the attention of fans everywhere.
Although Cleo's fans have praised her beauty, the 38-year-old will always be a sweet little girl in the eyes of her famous dad. Sam has opened up about his relationship with Cleo on several occasions, saying that he maintains a close relationship with her.
The actor spoke about his relationship with Cleo in 2022 on a podcast. During the interview, he talked about Cleo, saying, "She's still a baby, even though she's older chronologically. Always be my baby." Sam revealed being a father and a husband is the thing he enjoys most.
"It's great to have a nice career. It's what I wanted to do since I was 8 years old. [But fatherhood] completes me. I've been married one time and I have one daughter, who I love more than anyone in the world. And that's where my world is."

The actor gushed
Sam enjoys spending time with his daughter. The two spend a lot of time together, and the actor has revealed that he passed on a passion for nature to his daughter. They often go for walks along the beach near his house, looking for interesting rocks to take home with them.
Sam told us that he and his dad often did the same thing when he was younger, proudly saying, "My dad was a rockhound, I'm a rockhound, my daughter is now a rockhound." Although rock hunting is one of his favorite things to do with his daughter, Sam mostly enjoys just being around her.
The "Tombstone" actor, shares his daughter with his wife of 33 years, Katherine Ross. The two dated for six years before they married and have been together for 39 years. Although Sam will always see his daughter as his baby, Cleo has made a life for herself, sharing images with her current boyfriend on Instagram.
Why Was Sam Elliott's Daughter Called a "Goddess" and Who Is Her Partner?
Cleo recently shared photos with her current boyfriend, comedian and musician Jacob Rosenbaum. Cleo has already posed with Jacob on her Instagram and bragged about her boyfriend again in March. In the picture, pink-haired Cleo is smiling slightly, with Jacob right next to her.
When Katherine tried to call the police, Cleo grabbed a pair of scissors and cut the phone's cord.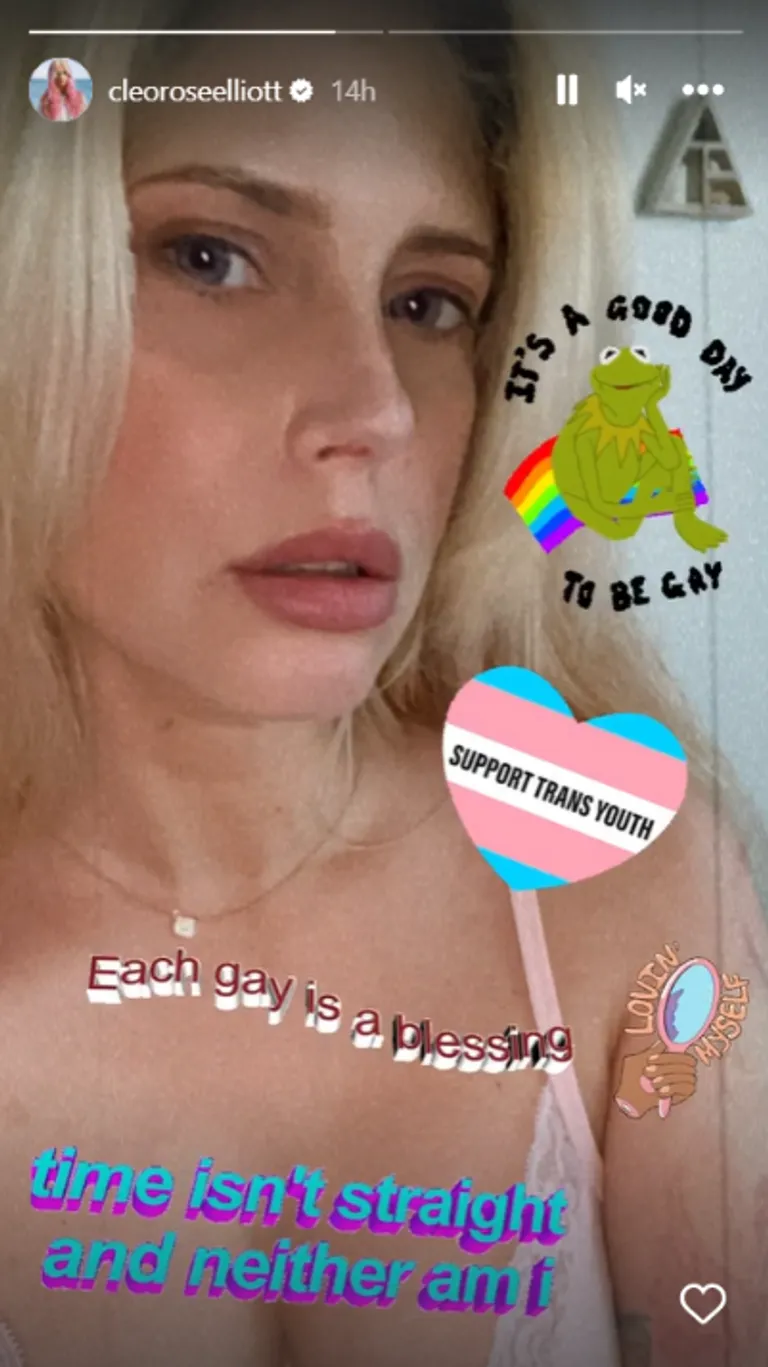 Cleo's followers were overjoyed to see her happy with Jacob. Cleo recently revealed her sexuality by posting a story on Instagram saying she's not straight, but her followers have continued to support her nonetheless. Jacob uses he/they pronouns while Cleo declares her sexuality.
People responded positively to Cleo's latest Instagram post, which featured a black-and-white image of her looking back over her shoulder. Her followers wrote things like "Goddess vibes" and "ethereal beauty." Jacob also responded to her picture with emojis with hearts for eyes.
Cleo and Jacob are not afraid to express their love for each other and often go on trips together. For Cleo's birthday in 2022, her boyfriend posted a post with the caption "Happy Birthday Girl!! #I love you". Cleo responded to the birthday message by commenting, "I love you with all my heart ♥️."
Cleo also shared a photo of herself singing with other musicians, including her boyfriend. Cleo is making her dream of working as a musician come true, having released an album, "No More Lies," back in 2008.
continue reading on news.amomama.com