Tom Selleck Reveals Why he left 'Magnum, P.I.' after 8 years
Being Magnum wasn't always easy 💭 #TomSelleck #Magnum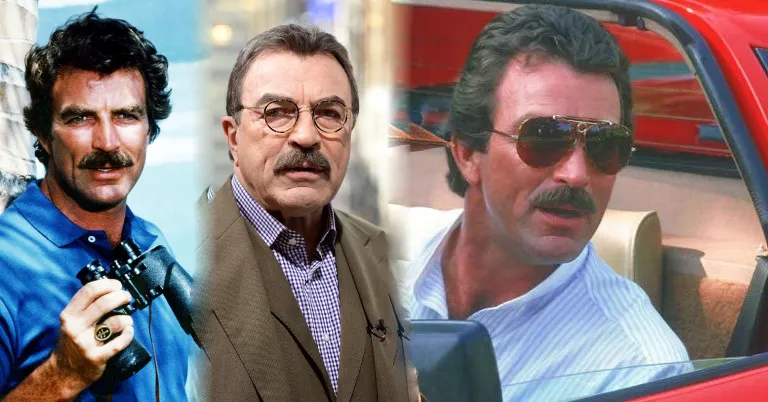 The famous actor starred on the hit series Magnum, P.I. from 1980 until 1988 — he was simply exhausted from the role by the end.
"Magnum, P.I. went to 163 shows," the star revealed in an interview with Closer Weekly. "We still had ground to cover, and I was not tired of it. I was tired of it because I was there in every shot."
Tom on Magnum, P.I.
Shortly after the show ended, Tom Selleck made a major life change and decided to escape showbiz by moving to a ranch 50 miles outside of Hollywood.
"This ranch is a great counterpoint to the acting business," he revealed to Closer. "You do [a] piece of film, and everybody argues whether it is good or bad. You dig a whole and plant an oak tree… it's real. It's there and you can watch it grow. It's a lot different than being famous, and it keeps me sane."
Today, he has learned to balance his career and ranch life with his wife, Jillie, whom he married in 1987.
"I work this ranch every day," he confessed. "I do the grunt jobs because it saves me money. And it's good for my head."
Tom and Jillie in 1987.
A friend of Tom reveals: "He gets up early, has breakfast and goes straight to work. He spends his mornings repairing fences, feeding the horses and other animals, and clearing the grounds of brush and tumbleweed. He doesn't exercise because he hates it and sees his daily chores as his exercise."
However, Tom noted that his current role on Blue Bloods is very different from his previous roles. "Blue Bloods is a different deal [than Magnum, P.I.]." I don't work every day. We're so happy to see the TV icon really enjoying life at age 72!
Take a look at the cast of Magnum, P.I. and see how they've changed over the years.
Tom Selleck (Magnum)
Since Tom became a well-known actor with his lead role on Magnum, P.I., he's had a very successful acting career starring in shows such as The Closer, Friends, Las Vegas, and Blue Bloods.
John Hillerman (Higgins)
After starring on the 80s drama, the actor appeared on the shows Valerie and Murder, She Wrote. He didn't appear in a television project since 1996 until his death in November 2017.
Larry Manetti (Orville "Rick" Wright)
Following Magnum P.I. Larry, 70, has had supporting roles in Swamp Thing, Renegade and Jag. He recently starred in the television series Hawaii Five-0.
Roger E. Mosley (T.C.)
After portraying TC, the 79-year-old actor starred in the TV shows You Take the Kids, Hangin' with Mr. Cooper, Rude Awakening and more recently FCU: Fact Checkers Unit.